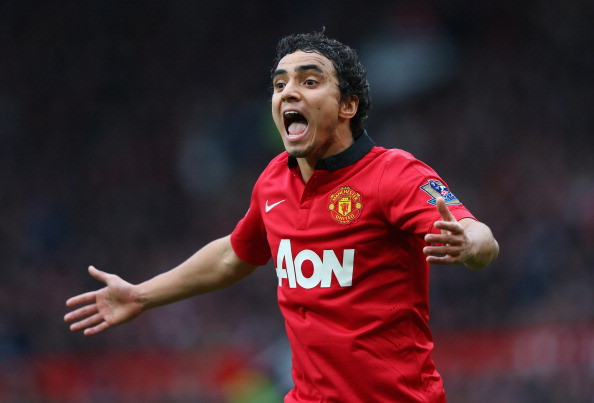 Rafael da Silva will leave Manchester United this summer because Louis van Gaal cannot count on him, according to the Brazilian\'s agent.
Rafael, whose current deal expires in 2016, endured another season interrupted by injury during the 2014-15 campaign, with Antonio Valencia becoming the club\'s first choice option at right-back in his absence.
With Matteo Darmian\'s arrival at Old Trafford, the former Fluminense starlet has slipped further down the pecking order and on 13 July he was left out of the club\'s pre-season squad travelling to the US.
According to the Guardian, Galatasaray are interested in bringing him to the Super Lig. But amid links with Serie A giants Roma, Rafael\'s agent Cassiano Pereira has said his client would also welcome a move to the Italian capital.
\"Roma would be a destination more than welcome, we would be more than happy to talk to the club of the capital,\" Pereira told Tutto Mercato Web. \"Italy would be a great opportunity.\"
However, no Italian side is yet to come forward with an offer, with Pereira adding: \"But I must say that we have not heard anything about an interest from the Italian team for Rafael.\"
Pereira mentioned he is in contact with a number of clubs and feels there is no chance of Rafael remaining at Old Trafford beyond the summer, with the United boss making his opinions known.
\"His contract expires in June 2016 and the coach Louis Van Gaal said he did not count on him. So the player wants to leave and we are talking with clubs.\"
Rafael, 25, only made 10 Premier League appearances last season, having been sidelined with a string of groin problems, a rib injury and a fractured cheekbone.
Having moved to Old Trafford alongside his brother Fabio in summer 2008, the Brazilian right-back was an important player during the final years of Sir Alex Ferguson\'s tenure, but he has failed to convinced Van Gaal he deserves a place in his plans.