Rafael Nadal has withdrawn from the Western and Southern Open (Cincinnati Masters). The announcement came after the Spaniard won his fifth Rogers Cup title in Montreal on Sunday.
The 33-year old tennis legend has extended his ATP Masters 1000 record to 35 wins after successfully defending his title at the Rogers Cup. Nadal breezed past Russian Daniil Medvedev in an easy straight sets blowout with a 6-3, 6-0 scoreline. The veteran Spaniard previously won the Rogers Cup title in 2005, 2008, 2013 and 2018.
Sadly, his fans in Cincinnati will have to do without his presence at this year's Western and Southern Open. According to an announcement made by the tournament's official Twitter account, Nadal cited fatigue as the reason behind his withdrawal from the event.
Despite his withdrawal, Nadal assured his fans that he is not injured. "I am healthy for a while. Since Madrid I think I have been improving in all terms, especially on the body. The body is feeling better," Nadal said. "That makes me play better, too, because my mind is focused on tennis, not thinking about if I can do this thing or another thing."
In recent years, Nadal has skipped numerous tournaments due to injury. Along with Roger Federer, he has also begun to skip events as a precaution against over-exertion. The pair has proven that this strategy has helped them both extend their careers. They have opted to skip many warm up events that lead up to Grand Slams. The lack of court time does not seem to have a negative effect since both of them have consistently made it into semis and finals of all three major events that have been played this year.
According to the ATP website, Nadal now leads the ATP Race to London Rankings, a system that determines qualification into ATP's exclusive year-end tournament for the year's top players. The win at Montreal puts Nadal 500 points ahead of Djokovic. However, due to his withdrawal in the upcoming event in Cincinnati, Djokovic has a good chance of regaining the lead.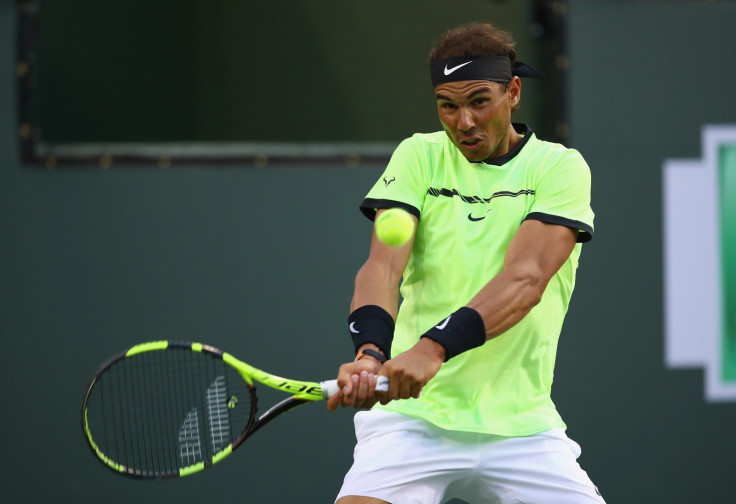 Novak Djokovic maintains a firm hold at the World No.1 spot in the ATP Rankings. Nadal and Roger Federer are closely competing with each other for the second and third positions.
Nadal is expected to return to the court for the final Grand Slam of the season, the US Open. The event starts on August 26, which leaves only two weeks for recovery.