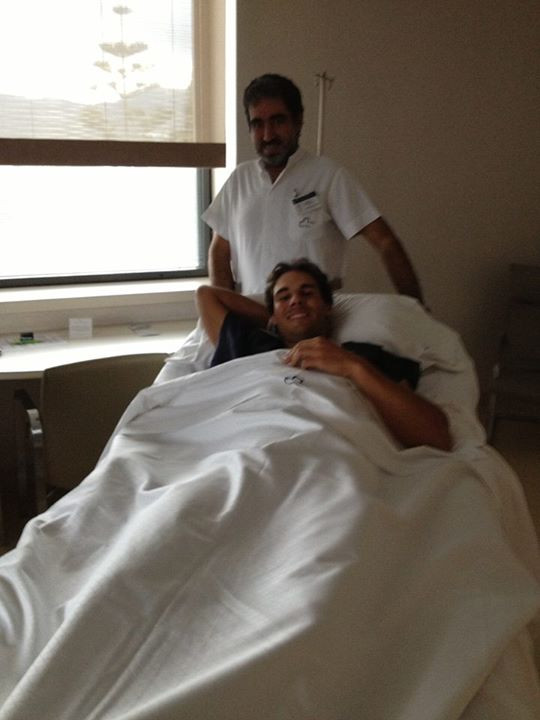 Rafael Nadal has confirmed he will be ready to return to action at the start of 2015 for the Abu Dhabi exhibition tournament which is scheduled for 1 to 3 January.
After having surgery to remove his appendix on 3 November, the Spaniard has missed both the Paris Masters and the ATP London tournament.
But the Spaniard has now confirmed he is progressing well and expects to return to action for the opening-season tournament at Abu Dhabi.
"I am close to return to training. I will play in Abu Dhabi in January, and after that I will play my first official tournament in Doha," the Spaniard said, according to Spanish newspaper AS.
Nadal hopes to find his form little by little to be fully fit for the Australian Open which will be played from 19 January to 1 February.
"I will have the month of December and the beginning of January to train before the Australian Open. I hope this will be enough to arrive to Australia at the level I want to be," Nadal said.
Even though Nadal managed to win his ninth Roland Garros during 2014, he has struggled through the campaign due to a number of injuries.
Having started the year with back issues, the Spaniard sustained another wrist injury while training in July before his appendicitis surgery in November.
"The last six months have been complicated. I hope to have a good start to the year [2015] and be ready to play at my maximum level whenever I have to play".