Rahul Dravid is 'best candidate' to coach Indian cricket team says Ricky Ponting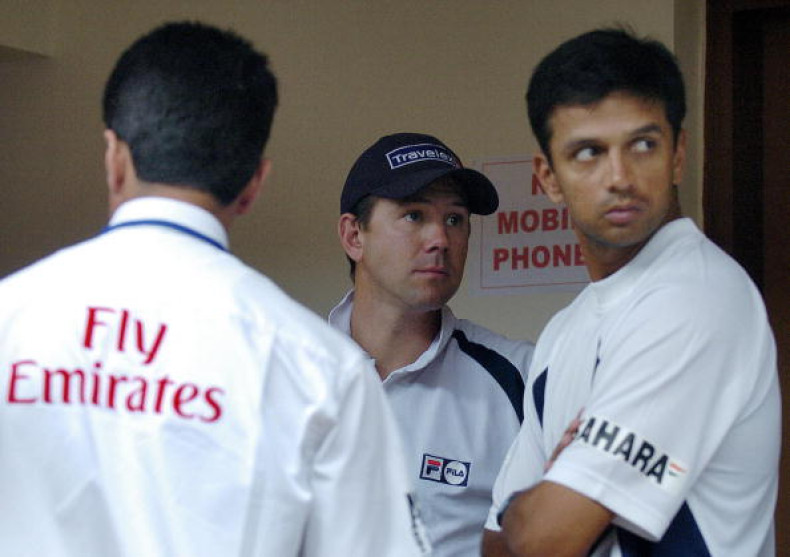 Australian batting legend and current coach of Mumbai Indians, Ricky Ponting has said that Rahul Dravid will be a good choice for the post of the coach of Team India, claiming that he will be a "great candidate". The post of the head coach of the Indian cricket team has been vacant since Duncan Fletcher was removed in 2014. However, Ravi Shastri had taken over as the Team Director, whose contract ended post the 2016 T20 World Cup.
It now remains to be seen, whether Shastri's contract would be extended or whether the Board of Control for Cricket in India (BCCI) would opt to bring in a new head coach.
Meanwhile, Dravid, who is widely regarded as one of the best batsmen in Test history played 164 Tests and 344 One Day Internationals (ODI) for India, was the coach of the U19 team leading them to the finals of the ICC Under-19 World Cup. He is currently the mentor for Delhi Daredevils franchise in the Indian Premier League.
"It's not my decision to make and it depends on what the BCCI are looking for. Do they want an Indian coach or an overseas one? I don't think BCCI will find many better candidates than someone like him, If he's interested in doing the job, he will do a good job", Ponting said, as quoted by Cricbuzz.
"He's got a lot of knowledge, is very experienced and understands all three formats because he has worked in the IPL."
Since Shastri took over as team director, the Indian squad did witness some success under the former all-rounder, winning the One Day International series in England 3-1, whitewashing South Africa 4-0 in tests at home and reaching the semi-final of the ICC T20 World Cup 2016.
Since Shastri's term ended a decision on appointing a new coach or retaining him as the team director now rests on the Cricket Advisory Committee (CAC) compromising Sachin Tendulkar, VVS Laxman and Sourav Ganguly.
Further, Ponting stressed that before any decision is taken, the BCCI would consult current test skipper Virat Kohli, whose inputs will valuable in selecting the right candidate. "He will be a great candidate but it depends on what the BCCI thinks is the best fit for the Indian Cricket team and also depends on what the captain wants. Whatever Virat Kohli wants around the test team, I am sure the BCCI will listen to him," the former Australian skipper said.