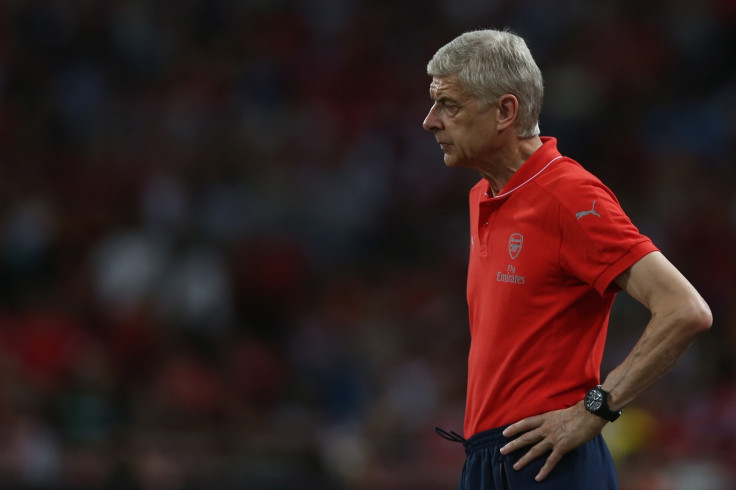 Former Real Madrid chief Ramon Calderon has revealed that Arsene Wenger had shown interest in the 10-time European champions in the past. The Arsenal manager has been with the north London club since 1996, and has always honoured his contract with the club despite interest from other clubs.
The French manager has been linked with a move to the Santiago Bernabeu in the past 19 years, during his time as the Gunners' manager, but the deal never came to fruition. The philosophy employed by the La Liga giants is one completely opposite to the Frenchman's, as he looks for longevity and development, unlike the Spanish capital club, who are more focused on immediate results and glamorous signings.
The La Liga side have had around 20 managers go through their doors after Wenger took over at Arsenal, and that shows the longevity of the north London club's greatest ever manager. However, the former Blancos chief believes that every manager or player at some point in his career will want to play or coach a club the stature of Real.
"I imagine that anyone – be it a coach or a player – at some time in their career is interested in coming to a club like Real Madrid, especially when you have been at a club for 15 years, or however long, in England," Calderon said, as quoted by Goal. "Anyone working in any other industry would be interested in change. I think it's a good idea to have a coach who has a long-term plan."
"He was talking to me about Real Madrid and, at that time, he was very interested in the club and what was happening. I remember he said: 'Are you going to Hollywood again, or to make a football team?' He meant are you going for film-star Galacticos or to make a proper football team," he explained.
"It's something you have in England that is a very good thing. You have it at Arsenal, you had at Manchester United [with Alex Ferguson], that the manager could stay at the club for a very long time. It's impossible here," Calderon added.