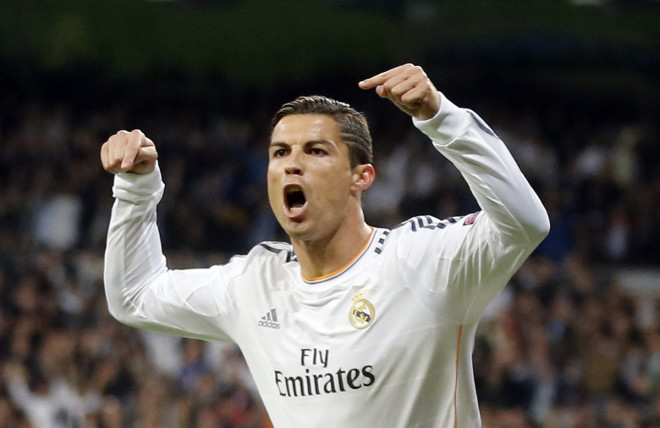 Former Real Madrid president Ramon Calderon has revealed Sir Alex Ferguson tried to convince Cristiano Ronaldo to join Barcelona before signing for the nine-time European champions.
The Portuguese international completed a £80m move from Manchester United to the Spanish capital club in 2009. Calderon claims the former United manager offered Ronaldo to the La Liga winners weeks before the Portuguese international signed for Madrid.
However, it was Ronaldo's decision to make a move to Santiago Bernabeu that prevented the United legend from joining Madrid's arch rivals Barcelona. Since his move to Madrid, the Portuguese star has won the 2013 Ballon d'Or for his brilliant performances for both club and country.
"It is totally true. In the few weeks he tried to avoid him going to Real Madrid, offering him to Barcelona. Barcelona were very happy but in that moment it was very crucial as Ronaldo said: 'I'm not going to any other club but Real Madrid," Calderon told talkSPORT.
"Real Madrid got the best player in the world and Cristiano got what he wanted because players like him are not only looking for money, they look for glory, and they look for anyone who is giving them that opportunity to win titles, to be the best in the world, to win golden boots."
"That's why we signed the deal. Everyone was happy: Manchester United got the £80 million. There are only three, four or five clubs that can give him what he wants," the former Madrid president concluded.
Meanwhile, Ronaldo was the star player in Madrid's 6-1 riot over Schalke in the first leg of the Champions League clash in Germany. He scored twice, while a double from Gareth Bale and Karim Benzema sealed a comfortable victory for the Spanish giants away from home.
Former England manager Glen Hoddle heaped praise on Ronaldo for his performance against the Bundesliga outfit and claims Madrid star is currently the best player in the world.
"He's the best in the world at the moment; he's been voted that and I think now, he truly believes that and is going to show the world that he is," Hoddle explained.
"He wasn't always the best, I thought Messi was outgunning him for two or three years. He's so two-footed and so strong in the air as well. He scores goals from all over the place."