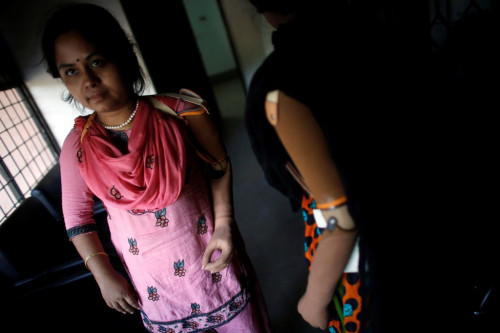 Several global retailers have joined forces with the Bangladesh government to set up an estimated $40m (£24.5m, €29.2m) compensation fund to help the families of those who died in the Rana Plaza disaster in April.
Four retailers – Primark, Bon Marché, El Corte Inglés and Loblaw – have promised to contribute to the fund, which will dole out more than $25,000 each to the families of the dead.
On the Bangladeshi side, the IndustriAll Global Union, the Bangladesh Garment Manufacturers and Exporters Association; the Bangladesh Employers Federation and the main Bangladesh coalition of labour unions signed an agreement to help raise the fund.
However, no US-based retailers have agreed to contribute so far.
Experts said American firms remained reluctant to participate for fear of being exposed to legal liability or appearing hypocritical after refuting allegations that they knowingly sourced merchandise from Rana Plaza at the time of the building's collapse.
Payouts
Payments could roll out in February, 2014, provided the parties to the accord decide on their individual contribution.
The scores of injured or maimed workers would also receive compensation, reported The New York Times. Per capita income in Bangladesh is about $1,900 a year.
The amount would be paid in installments to ensure that families have a stable source of income over several years.
The payment will be based on projected wage loss of each worker killed, life expectancy and so on.
Dan Rees, program director for the Better Work organisation, an affiliate of the International Labor Organization (ILO), said: "If you look at the history of compensation efforts in the Bangladesh garment industry, it's not a good one. But this is a potential breakthrough."
"Following the collapse, we came very quickly to the conclusion that compensation was not only a necessity for the survivors and their families, but a responsibility for the many retailers sourcing from Rana Plaza," said Robert Chant, senior vice president for corporate affairs at Loblaw, a Canadian company.
"We are still hopeful that other retailers will join us in meeting the obligation, but we've already made public our disappointment in the failure of others to step forward," Chant told the newspaper.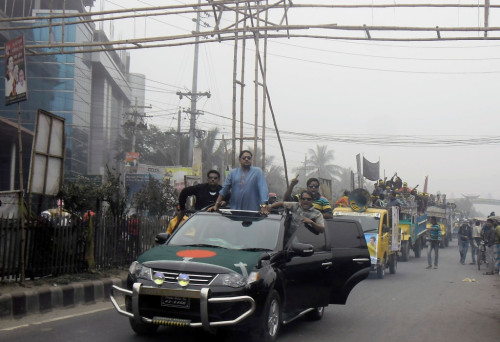 Labor rights groups have said that 25 European and American retailers and brands sourced goods from the five garment factories that were housed in the poorly constructed Rana Plaza.
Many have denied they did business with any of those factories.
Retailing giant Walmart said an unauthorised contractor was producing jeans for its stores in 2012. Meanwhile, Spanish brand Mango said it just sourced a test order from one factory.
Walmart Crisis
In November, a group of Bangladeshi garment suppliers denied claims by American retail giant Walmart that they rejected the company's offer of low-cost loans after the Rana Plaza disaster.
Walmart had said that a $50m cheap loan fund was offered to several retailers in Bangladesh but no-one wanted to take advantage of it.
The fund, designed to cover essential factory improvements, was launched in April, four months after the Rana Plaza factory collapsed killing 1,100 workers. It was announced in a conference call to investors and attracted widespread publicity.
However, four suppliers came forward to claim that they never received any information about the loan fund.
Factory Inspections
Earlier, engineers kickstarted garment factory inspections, after global retailers sealed a new safety pact stemming from the disaster, while workers were granted a wage hike.
According to the Bangladesh University of Engineering and Technology, thirty teams were pressed to initially assess 200 clothing factories over two months, with the view to inspect 1,000 factories on structural integrity, fire and electrical safety in the future.
Discussions to establish the compensation fund, coordinated by the ILO, began in September. However, they got held up over such issues as how to collect information on claims, how to identify legitimate claims and who should manage the fund.
Earlier, Primark and the Bangladesh government paid the families of the victims several months of short-term emergency financial assistance. However, the victims demanded long-term compensation.