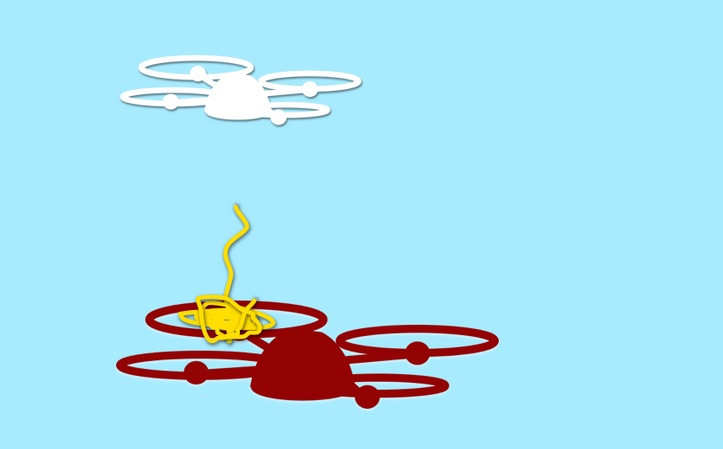 With drones becoming increasingly popular, one team of developers has given itself the job of policing the skies, designing a quadcopter which can chase and cause other drones to crash.
Called Rapere, the drone is being designed by a team of commercial drone veterans concerned about a future where the flying gadgets are a menace to society.
They say the Rapere could be used by public safety officials, event organisers and private security firms to down drones used by paparazzi or voyeurs flying over private residences.
Bogus drone use is "inevitable," the company said, adding: "For people such as celebrities, where there is profit to be made in illegally invading their privacy, there should be an option to thwart it."
The attack drone sits on its charging base, indoors, ready to be deployed. When taken outside, the Rapere will take off, scan the sky for potential threats and, being able to tell the difference between drones and birds, chase down any drone in range.
It then positions itself above the target and drops a "tangle line" designed to stop the rotors of the enemy drone from spinning, causing it to fall out of the sky; the Rapere then returns to its charging pad.
The drone reflects a recent episode of South Park, where consumer drones used to spy on neighbours were shot down by armed police drones.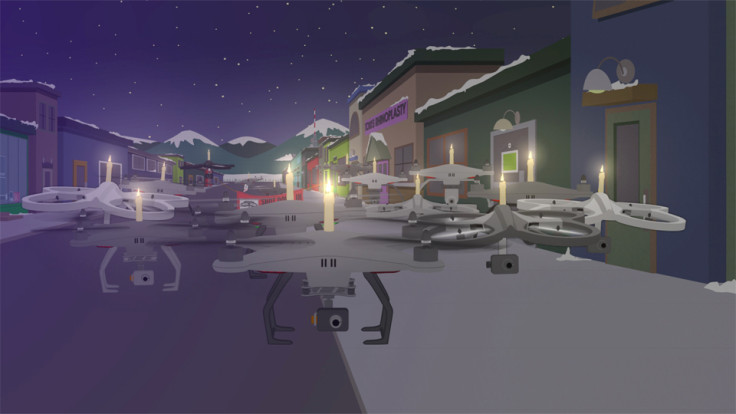 Although a working prototype hasn't been shown, the team behind it say they are "in talks about mass production, while continuing to develop the product."
Priced as a "professional tool," the Rapere will cost more than DJI's popular Phantom range of consumer drones, which are priced from £300 to £1,100. "We don't want this to become a toy people can use to disrupt legitimate drone use... buyers will need to be qualified [with] some sort of proof of legitimate use."
The drone is claimed to be legal, but Rapere says whether using it is legal "depends on how you plan to use it, and where you live".
Comments on Rapere's site have already dismissed the concept, saying it would not be able to fly fast enough to catch even the cheaper DJI drones, while battery life - which on most drones is no more than 10-20 minutes - would be a problem if a dogfight ensued.
Although only basic drawings of the Rapere are available for now, the team of drone veterans behind it claims they have video footage showing it off more clearly. "There are a few things that are obvious in the video about how to pull this off, that we don't want to give away."
They add: "However, when we've figured out how to manufacture these things, and who to sell them to, under what conditions, then we'll go public with video. Getting too much exposure now would be a waste as we haven't got a product."