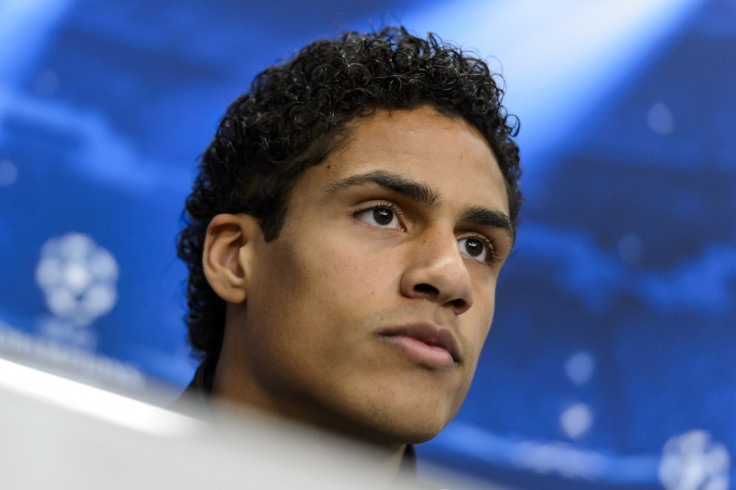 Real Madrid defender Raphael Varane has reiterated how close he came to joining Manchester United in 2011 and admits the club even submitted an offer to acquire his services.
The France international is regarded as one of the best centre-backs in world of football, and upon leaving Lens three years ago, was coveted by a host of Europe's big clubs including Chelsea and Paris Saint Germain.
However, Varane was eventually convinced to join Real, then managed by Jose Mourinho, but not before the 21-year-old flirted with the idea of moving to United, who he admits submitted an "interesting" offer to sign him.
"We were close to an agreement with Manchester United. And yes, I met Sir Alex Ferguson," he told Telefoot. "I went there with my mum, who speaks English, and this facilitated the translation.
"There was also an interesting project [on offer] but I made a choice for my career.
"I think I can go higher and mark my generation. I would be happy to tell myself I did the maximum and went as far as I could during my career."
Varane had previously stated that United, at the time managed by Sir Alex Ferguson, turned down the chance to sign the defender after having already secured a deal for England international Phil Jones.
Though Mourinho is now steering Chelsea towards the Premier League title, the signing of Varane is among his finest achievements at the Bernabeu, and the Portuguese boss said earlier this season he took the player away from the clutches of United.
"I was on holiday and in Madrid. Zinedine Zidane arrived with a DVD and I thought 'that player, with two years' work with us, would be fantastic,'" he said.
"Varane had one foot at Manchester United but Real Madrid are very strong and Rapha came to us."