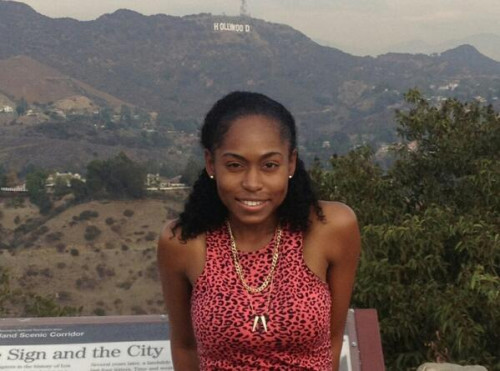 Rapper Juicy J has awarded a $50,000 'twerk' scholarship to a 19-year-old Biology student and single mother who chose not to twerk in her online submission.
In August 2012 the Memphis hip hop star - who is currently topping the charts with single Dark Horse, Katy Perry's newest hit - raised eyebrows when he announced a $50,000 competition inspired by the "twerking" craze in partnership with World Star Hip Hop.
Twerking, the provacative dance move made famous by pop singer Miley Cyrus, involves making thrusting hip movements while in low-slung, squatting stance.
In the thousands of videos submitted online, contestants were seen shaking what their mamma gave them, often wearing just skin-tight leggings or tiny shorts.
While the scholarship was initially intended for a "hard twerking chick", in the end, the prize money was awarded to Zaire Holmes, an aspiring doctor who set herself apart by refusing to conform.
It seems that it wasn't just Holmes' motivated and hard-working attitude that won the judges over, she also scored big on reading comprehension. For those applicants who read the rules, it clearly stipulated that no twerking was required in order to win the cash.
Following her victory, Holmes said: "A lot of people thought that you had to twerk, but you actually had to read the rules."
Juicy J chimed in, on Twitter: "It's not always about shaking you're a$$. Next time I send out a tweet about a scholarship, make sure you take it seriously. Read the words."
The scholarship fund has been paid directly to the State College of Florida to cover Holmes's 2015 tuition fees.