Hip hop icon Nas has launched a scathing attack against Donald Trump and offered his candid assessment of the current state of America.
In an open letter for Mass Appeal, the 43-year-old star declared that politics no longer made sense because a "racist" had been elected.
"We all know a racist is in office," the rapper said. "People can talk their sh*t. Comedians can sound racist. People can go through their moments of that sh*t, but when you have the responsibility of being President and you carry on like that, you send a strong message to people outside of your group that they ain't worth sh*t."
The father-of-two went on to compare Trump to former President Ronald Regan, saying both leaders had no interest in helping the black community.
"I'm doing all the things I ever dreamed of, even though there was a Ronald Reagan, even though there was laws that ruthlessly destroyed the black community, put tons of us in prison on trumped-up charges, and put us in jail for a long time over crimes that other people get a smack on the hand for."
The I Can hitmaker also noted the significance of Barack Obama's election in keeping the American dream alive, saying "whether you're a woman or Latino or whoever, you can feel that running for office can be a real goal. Winning the election could be real for someone in this country, if that's what you want."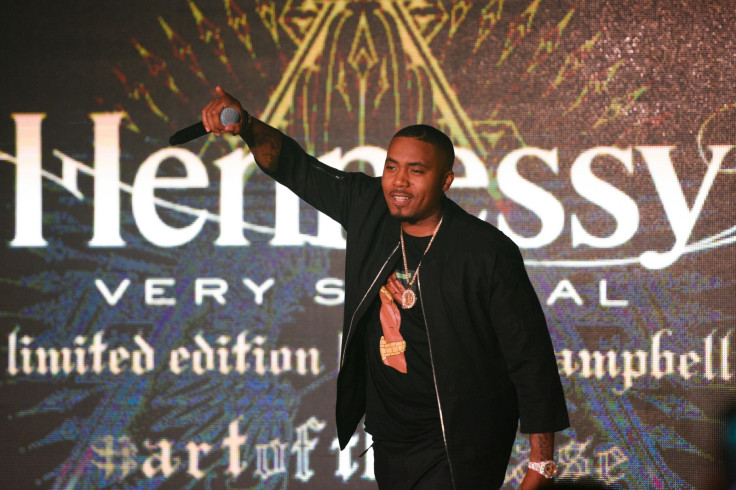 Nas, who denounced the real estate mogul on his verse for Robin Thicke's track Deep, calling him a "toupee-wearing liar", added that despite injustices that black people continue to face in the new Trump era, he was confident the arts would continue to thrive.
"My way of addressing these issues is through my work. Whatever president may be in office doesn't affect my work directly. The way he affects people is what affects me. I observe what's going on and that goes into my creative process. The person himself, I'm not caught up with. I don't even have time for Trump or Pence. I don't give a f**k."
He concluded his indictment of Trump by vowing to do his part to impact change. "My focus is on what's happening with real people in their everyday lives. How they behave, the decisions they make, and how that affects families.
"I grew up in a single-parent household, so I was affected by that life. But it didn't stop me. So I speak to the everyday people. I speak to everybody. If the people are bothered by it, I speak on it. If the people are bothered and want change, I speak on that."