Donald Trump urges world leaders to call him on his personal cellphone
The president has given his number to several world leaders.
President Trump has asked world leaders to call him on his personal cellphone according to new reports. Questions about security have been raised after the Associated Press reported the news that Trump was asking world leaders to forgo the traditional means of communication and call him directly.
The leaders of Canada and Mexico are two of the people that have reportedly been approached to call Trump on his private phone which would break diplomatic protocol.
Canadian PM Justin Trudeau is the only leader to have taken up the offer from Trump.
The newly elected French president Emmanuel Macron also swapped numbers with Trump, but officials didn't say if the Frenchman would use the private line.
The White House also declined to offer any further comment about the situation.
In the sphere of global politics and diplomacy, calls between world leaders are normally carefully planned and highly orchestrated affairs done via secure lines that prevent hacking, external surveillance or interference.
There is already intense scrutiny on the unusual ways the Trump administration is attempting to work outside the normal diplomatic channels.
Questions have been raised about back-channels used by Trump's son-in-law and senior advisor Jared Kushner between the US and Moscow when discussing Syria.
On top of this, a number of leaks about meetings with foreign officials have taken place including conversations with the Australian PM Malcolm Turnbull, Mexican President Enrique Peña Nieto and Russian diplomats.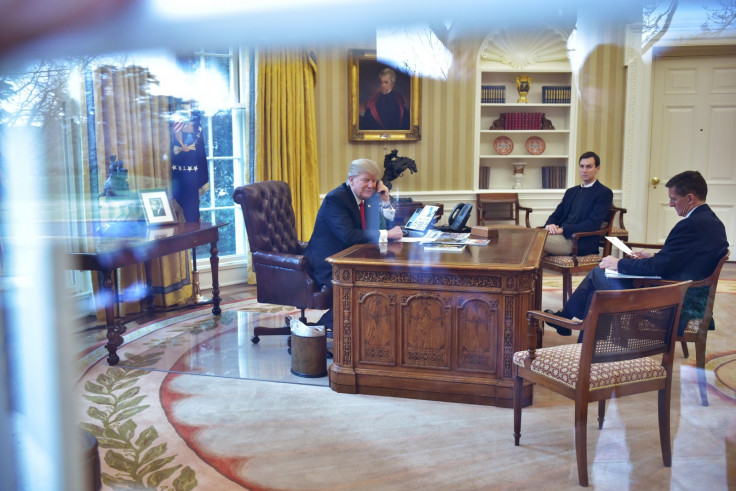 © Copyright IBTimes 2023. All rights reserved.