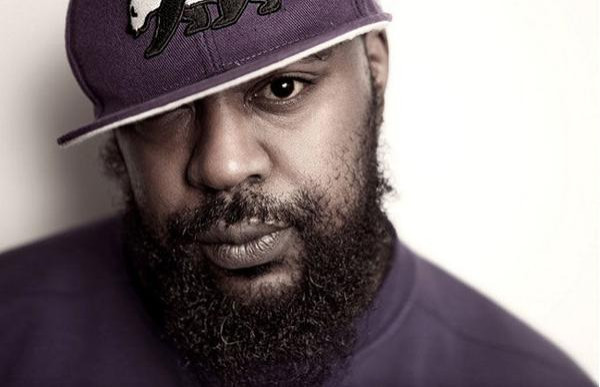 Rapper Sean Price has been discovered dead in his New York City apartment. He was 43.
Representatives for the hip-hop artist confirmed reports of his death.
In a statement to E! Online Price's record company, Duck Down Music said: "It is with beyond a heavy heart that Duck Down Music is sadly confirming that Sean Price passed away early this morning in his Brooklyn apartment, Saturday, August 8th, 2015.
"The cause of death is currently unknown, but it was reported that he died in his sleep.
Price was a member of the group Heltah Skeltah and also performed with Boot Camp Clik.
As news of his sudden passing broke, famous fans from the music world turned to social media to pay their respects to the rap star.
"RIP to Sean P.... So sad man. He was a huge inspiration to me," Macklemore wrote. "Grew up on BCC. Prayers to his family, friends and Duck Down."
Ice-T added, "Sean Price of 'Helta Skelta' dies at 43........ Waaaay too soon. RIP. Respect."
Price's career took off when he joined Heltah Skeltah alongside Jahmal Bush. They released their debut album Nocturnal in 1996 before becoming a part of Boot Camp Clik.
His last album was released in 2012.
He's survived by his wife, and his three children."
Wasn't a huge Sean Price fan, but was definitely familiar enough to know a legend has left us too soon. RIP.

— Chill Ward (@erickjpressman) August 8, 2015
such a dedicated wordsmith. Such a genuinely hilarious dude. Sean Price was a surprising & dynamic dude. he'll be missed.

— Driver (@Busdriverr) August 8, 2015
Very shocked and saddened to just find out Sean Price has passed away. RIP to one of the greatest of all time

— ZEDS DEAD (@whoszed) August 8, 2015
This is a really sad day in hip hop. Rest in Peace Sean Price. pic.twitter.com/vdqUxguaBF

— HIP HOP FACTS (@OnlyHipHopFacts) August 8, 2015