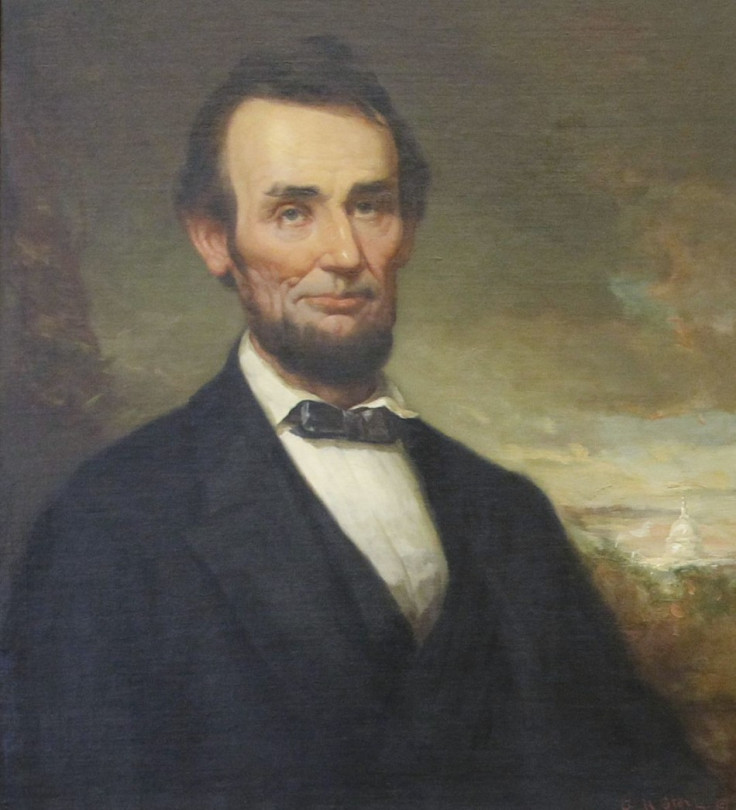 A rare autograph manuscript proclamation signed by former US President Abraham Lincoln has been put up for sale by Bonhams as part of the 19 June, 2012 Fine Books and Manuscripts auction.
The manuscript is a draft version of the 26 March, 1864 proclamation giving the president the right to grant amnesty to confederate prisoners. The existence of this important draft was unknown for well over a century, but its significance became ever more apparent as the 150th anniversary of the Amnesty Proclamation draws nearer.
The rare manuscript is estimated to fetch around £127,730 to £191,595 at the upcoming sale.
According to Bonhams official website, this highlighted piece of American history underscores a crucial aspect of Lincoln's attitude to Reconstruction.
On 8 December, 1863, although the final confederate surrender was more than eighteen months away, Abraham Lincoln issued his historic Proclamation of Amnesty and Reconstruction, extending an olive branch to any rebels who would accept it.
Lincoln would grant a full pardon and restoration of all rights of property to anyone who pledged to "faithfully support, protect and defend the Constitution of the United States and the union of all the States there under."
The government was reportedly so overwhelmed by requests for amnesty that in March of the following year the president had to issue a second proclamation, clarifying exactly which "insurgent enemies" were entitled to the pardon.
The Bonhams auction will offer an important draft of that statement in which Lincoln explains that confederate prisoners already in the custody of the United States were not automatically entitled to a pardon under the terms of the December Amnesty, but that instead he personally would review each plea on a case-by-case basis.
According to reports, the manuscript will be of great importance to history lovers and serious collectors of fine and rare manuscripts.
Apart from this, Bonhams is also offering several highlights of Americana, such as a revolutionary war journal written by Timothy Newell, a Boston Selectman, which covers the Siege of Boston and describes the Battle of Bunker Hill and a collection of 33 original architectural drawings of the Union Pacific Railroad.