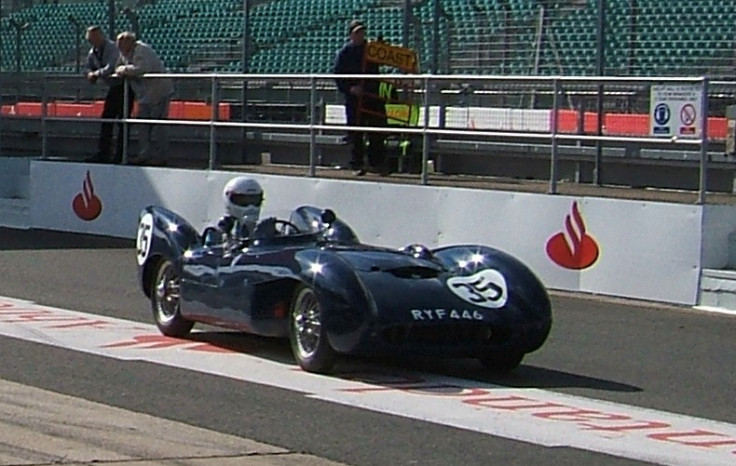 World renowned collector Olav Glasius's exclusive Lotus collection will be auctioned at the Bonhams Goodwood Festival of Speed sale on 29 June, 2012. The sale is expected to fetch in excess of £1.5million, auction house Bonhams mentions.
As a young motor racing enthusiast watching the legendary Jim Clark dominate the 1963 Dutch Grand Prix at Zandvoort in a Lotus 25, Olav Glasius became a lifelong fan of this legendary British marque.
As a Dutch textile industrialist, Olav's lifetime of work and passion for race cars has allowed him to accumulate probably the world's largest privately owned collection of Lotus road and racing cars.
Having assembled one of the finest-quality collections of Lotus products, Olav Glasius has now hung up his racing overalls and entrusted Bonhams with the sale of his superb collection "so that others can enjoy these wonderful machines".
The Glasius Lotus Collection will be offered for sale at the 2012 Goodwood Festival of Speed, where, most suitably, the 2012 event is to highlight the 60th anniversary year of the Lotus marque. The collection comprises 24 vehicles, covering a huge span of Lotus innovation and achievement from 1953 to the present day.
The Bonhams official website mentions that in addition to a hugely impressive array of rare and truly historic Lotus racing cars the collection includes a fine array of beautifully restored and maintained ultra-low mileage road-going super cars from a Lotus Elite Series II to a Lotus Esprit Turbo.
Capping the Glasius Lotus Collection is a trio of prototype or one-off concept cars of the type becoming increasingly popular with organizers of international Concours d'Elegance and design-excellence events.
"There are few teams that encapsulate the romance of the 'little guys beating the big guys' better than Team Lotus and Olav Glasius's remarkable collection, which he has assembled with such love and painstaking care over so many years, truly embodies the essence of what Colin and his successors have been all about," Doug Nye, Bonhams Motoring Historian says in a statement.
The Glasius Lotus Collection cars demonstrate many of the most significant design innovations wrought by Colin Chapman and the dedicated team of gifted specialists he built around himself from the 1950s to the 1980s.
Under his leadership the Lotus marque always punched far above its weight, taking the fight on-circuit to overwhelm many of racing history's most revered factory names, and to re-write the record books.