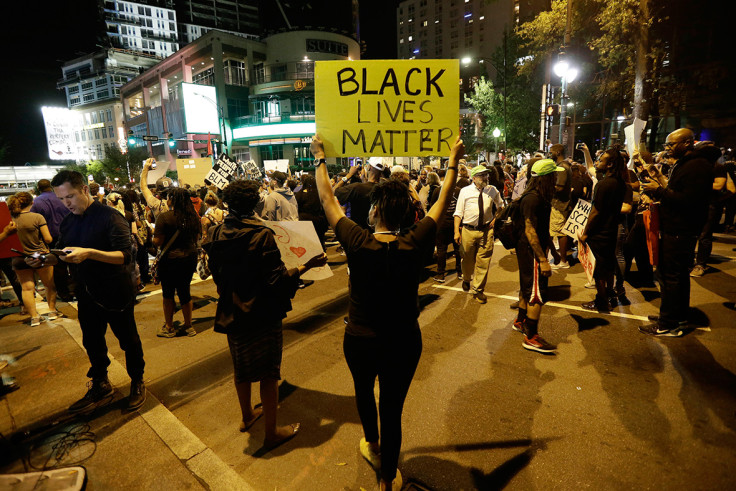 Hollywood stars Rashida Jones and Jaime King are among the celebrities who have reacted to the fatal shooting of Alfred Olango. Police officers in the San Diego area say they responded to reports of an "erratic subject" in El Cajon, California on 27 September at the Broadway Village Shopping Center. Shortly after they arrived at the scene, Olango was shot dead by one of the officers.
According to the official incident report, Olango was "walking in traffic, not only endangering himself but motorists". It is claimed that Olango refused instructions from the responding officers and allegedly removed an object from his trousers pockets and placed both hands together before extending them in a "shooting stance".
The second responding officer fired a taser at Olango while the first delivered several shots. However, several eyewitnesses at the scene claim Olango suffered from epilepsy while another observed him to be mentally challenged and unarmed, the Mail Online reports.
Reacting to the news, actress Rashida Jones tweeted: "#AlfredOlango Stop this. Stop. Stop. Stop. Stop. Police reform now. #BlackLivesMatter. Hey #altright with all your excuses for why it's always a black person's fault when they get shot by a cop...STOP."
Hart Of Dixie actress Jaime King also reacted via Twitter, writing: "Another black man shot. Another loss for a mother, a father,a family, friends- for this WHOLE F*****G COUNTRY! Is this hell?! #alfredolango."
Award-winning actress Anika Noni Rose said: "Unarmed. Having a seizure. Requiring assistance. Killed by police. #ButHeyWhosCounting." Arguing the circumstances of the shooting which are still under investigation, she added: "He's in distress. His hands aren't up. I guess killing him is the answer."
Watch footage of the scene of Alfred Olango's shooting in El Cajon:
Singer Marsha Ambrosius also contributed to the conversation, tweeting: "#AlfredOlango BLACK LIVES MATTER *there's an invisible "too" YOU make it so obvious that you have a problem with US CARING ABOUT OURSELVES! Enough is enough man! Like S**T!!!"
Tweeting the El Cajon police department directly, Ambrosius said: "Did you respond to a call that someone was having a seizure and needed help!? Did you expect that person in distress to raise their hands?! OMG!!! Even on petty s**t, so many are quick to call people out!!! START CALLING PEOPLE THE F**K OUT!!!! For REAL though!!!"
Sarah, a woman identifying herself as Olango's sister, was at the scene of the shooting and is said to have called the police three times for assistance with her brother. In video footage shared on Facebook by a woman named Rumbie Mubaiwa, Sarah can be heard telling police officers: "I called you to help me but you killed my brother," before hysterically saying: "Why couldn't you guys tase him? Why why why why? I called so many times to help him."
Shortly after the shooting, members of the public staged a peaceful protest against police brutality.