Donald Trump has stated police wrongdoings should be "vigorously addressed", changing tack on previous comments about law enforcement following shootings in Oklahoma and North Carolina.
The GOP nominee has previously suggested police should use tougher tactics, but said at a rally in Pennsylvania on 22 September that officers should respect members of the public, days after the deaths of Keith Lamont Scott in Charlotte and Terence Crutcher in Tulsa.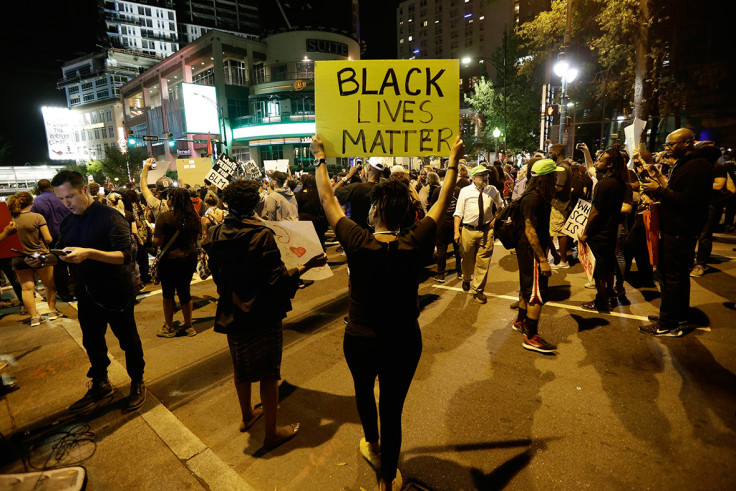 Trump told the crowd in comments reported by The Hill: "The problem is not that there are too many police. The problem is that there are not enough police.
"We must do everything to ensure they're properly trained and they respect all members of the public and that any wrongdoing is always vigorously addressed."
Trump added that his rival Hillary Clinton was peddling a narrative that police were racist, and that the violent demonstrations were damaging communities.
"The main victims of these violent demonstrations are law-abiding African-Americans who live in these communities and only want to raise their children in safety and peace and with a good education," he said.
"We must work with our police and not against our police. They are great people and they do a great job."
His comments came a day after he stated he was "very troubled" by the police shooting of unarmed Crutcher – with the officer who shot him, Betty Shelby, charged with first-degree manslaughter on 22 September.
And following several nights of violence in Charlotte, authorities stated they would not be releasing footage of the police shooting of Scott – despite the victim's family's version of events differing from what police say happened.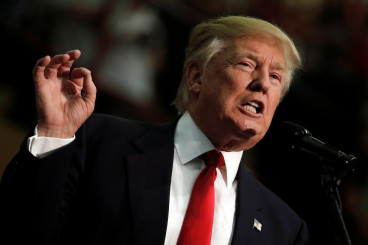 The two latest shootings have prompted a change in tone from Trump, who spoke out after the police shooting of Sylville Smith in Milwaukee in August defending the police before all of the evidence had been released.
Speaking to Fox News, Trump said at the time: "We have to obey the laws or we don't have a country. We have a case where good people are out there trying to get people to sort of calm down and they're not calming down and we have our police who do a phenomenal job."
"In this case, a gun was pointed at [the police officer's] head, I guess, and I would assume the tapes are going to be revealed at some point."
Although the two new cases differ from the August shooting, Trump is showing more balance in his comments, possibly in an attempt not to alienate any voters ahead of the November election.