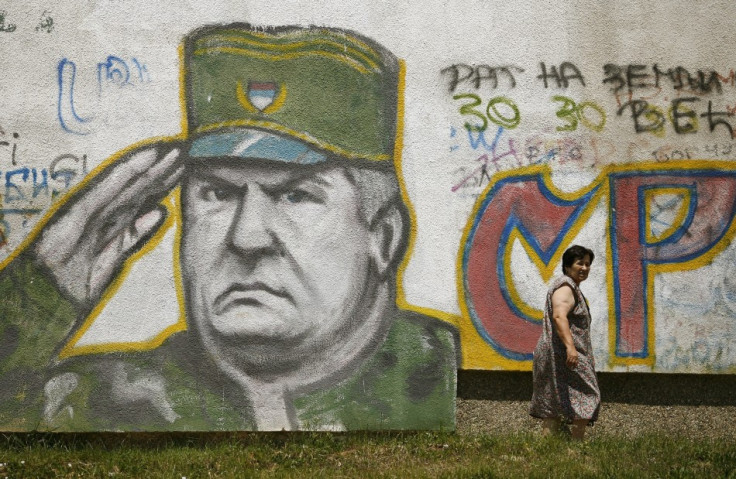 Ratko Mladic was the Chief of Staff of the Bosnian Serb Army throughout the Bosnian war and the last of the three most wanted men from that period to be brought to justice.
Along with the Bosnian Serb leader Radovan Karadzic, he came to symbolise the Serbian ethnic cleansing of Croats and Muslims.
Mladic has been indicted by the UN war crimes tribunal on 15 charges of genocide, crimes against humanity and war crimes. The genocide charges stem from the siege of Sarajevo, which lasted throughout the Bosnian conflict, and the massacre of over 8,000 Bosnian Muslim men and boys at the United Nations safe haven of Srebrenica - the worst atrocity in Europe since World War II.
Overall commander
Ratko Mladic was born in Bosnia, in the village of Kalinovik, in 1942.
He was brought up in Tito's Yugoslavia, becoming a regular officer in the Yugoslav People's Army.
At the outbreak of the Bosnian war in May 1992, the Bosnian Serb Assembly voted to create a Bosnian Serb army, appointing Gen Mladic commander.
The genocide charges stem from the Serb onslaught against the UN-protected enclave of Srebrenica, the worst atrocity in Europe since World War II.
Bosnian Serb forces laid siege to the Srebrenica enclave, where tens of thousands of civilians had taken refuge from earlier Serb offensives in north-eastern Bosnia.
The Serb forces bombarded Srebrenica with heavy shelling and rocket fire for five days before Mr Mladic entered the town accompanied by Serb camera crews.
The next day, buses arrived to take the women and children sheltering in Srebrenica to Muslim territory, while the Serbs separated out all Muslim men and boys from age 12 to 77 for "interrogation for suspected war crimes".
In the five days after Bosnian Serb forces overran Srebrenica, at least 7,500 Muslim men and boys were murdered.
After the end of the Bosnian war, Mr Mladic returned to Belgrade, enjoying the open support and protection of Mr Milosevic.
In hiding
Mladic had lived freely in Belgrade in the period immediately after the war's end. He made his last public appearance at an international football match in March 2000 but disappeared from view when former Yugoslave President Slobodan Milosevic was arrested in 2001.
International pressure on Serbia to prosecute war criminals led to the arrest of a number of Mladic's former aides in 2004.
And speculation mounted that Mladic would soon be arrested when Radovan Karadzic was arrested in Belgrade in July 2008.
But Mladic proved more elusive than Karadzic. The general remains a hero to the majority of Serbs and was able to count on the passive or active connivance of a huge swath of the population.
With the arrests of Karadzic and now Mladic, Serbia will argue that the main obstacles to eventual membership of the European Union have been removed. Mladic's trial at the Hague is likely to be a protracted affair.