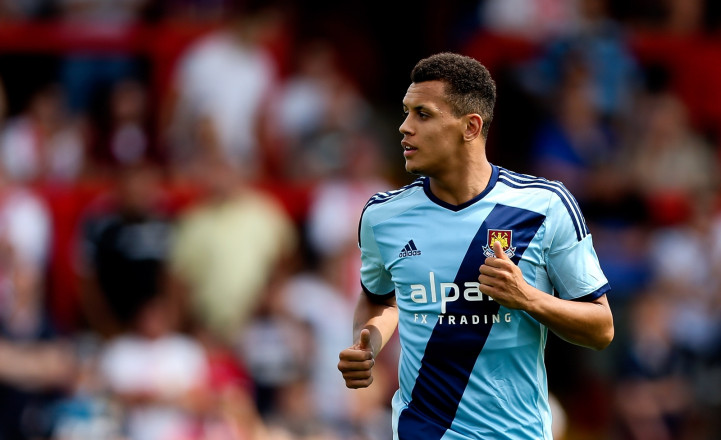 West Ham United midfielder Ravel Morrison faces the Upton Park exit door if he is unable to prove himself to manager Sam Allardyce during his loan spell at Cardiff City.
Morrison, who is on bail on assault charges which he denies, has joined the Bluebirds on a three-month deal after making just one Premier League appearance this season.
Despite the 21-year-old's undoubted talent, Allardyce is yet to be convinced Morrison has the aptitude to make it at West Ham but is willing to hand the England youth international one final opportunity to impress.
"He can go and play some football and see if he can get regular first team football and we can keep him an eye on him," Allardyce said of the move.
"And then in and around Christmas time we have to make a decision regarding Rav because he's coming into the last year of his contract now.
"It's not that he has to impress me as a footballer, we know about his talent. It's about applying the talent and himself to a disciplined life in general, is what needs to happen with Rav. If that happens we'd want him here."
"It's about self-discipline," the West Ham boss added on Morrison. "We have our code of conduct like everybody else but self-discipline as a professional player in life is very important. And he has to sort that side of it out for me to be part of this squad that we have here.
"It's a lack of concentration and a lack of discipline. In the end you can only talk to him so many times about changing.
"Since he's been here he has got better, there's no doubt about that. But he still needs to get even more disciplined to where he is now. I think that he's happy when he's playing first-team football as well."
Morrison scored three goals in 12 appearances for West Ham last season but fell out of favour with Allardyce before joining Queens Park Rangers on loan for the remainder of the campaign.
The former Manchester United youngster did net six times in 15 starts at Loftus Road to help the club earn promotion back to the Premier league via the play-offs but has failed to reinstate himself as first choice upon his return to the Hammers.