Former Arsenal midfielder Ray Parlour says he would like to see Patrick Vieira given a chance to manage the Gunners when Arsene Wenger decides to call it a day.
Wenger has come under renewed fire from pundits and Arsenal fans after the Gunners crashed to a 3-0 defeat against Manchester City in the Carabao Cup final at Wembley on Sunday, 25 February.
The north London club are in sixth place in the Premier League, 10 points adrift of fourth-placed Tottenham, and are already out of the FA Cup. The Gunners' sole hope of silverware now rests on the Europa League, where they face Italian giants AC Milan in the Round of 16.
Wenger is under contract at Arsenal until the summer of 2019, but there is speculation that the Frenchman could decide to stand down at the end of the season if Arsenal fail to qualify for the Champions League.
Parlour said former Arsenal captain Vieira, who is currently the head coach of Major League Soccer (MLS) side New York City FC, would be a good option to replace Wenger as he understands the club's values.
"I would take a gamble on Patrick Vieira," the former Gunner told Sky Sports. "He'd get time. He's managed in New York and he knows the club very well. He knows the history of the club and where the club wants to go.
"He'd be able to attract big players and he'd be given a chance by the fans. That would be the choice for me, but the board may go for someone with a little more experience."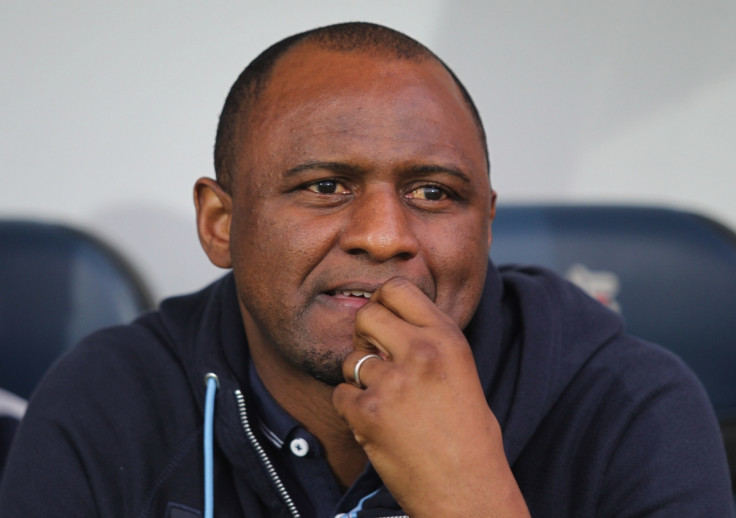 Parlour added, "What Arsenal lack are leaders. Once you cross that white line, you've got to sort it out yourself. They've had big players in the side in the past with the likes of Tony Adams, Martin Keown, Vieira.
"We had these figureheads who, when you weren't doing your job, you knew about it, but I don't see that anymore."
Meanwhile, former Arsenal striker Thierry Henry also made his intentions clear after the club's defeat against City, saying that it would be a "dream" for him to manage the Gunners.