Arsenal legend Thierry Henry has said it is a "dream" for him to manage the Gunners after watching his former club lose to Manchester City in the Carabao Cup final.
Goals from Sergio Aguero, Vincent Kompany and David Silva gave City a 3-0 win over Arsenal at Wembley on 25 February, raising the heat on Gunners boss Arsene Wenger.
The north London club are in sixth place in the Premier League, 10 points adrift of fourth-placed Tottenham, and are already out of the FA Cup. The Gunners' sole hope of silverware now rests on the Europa League, where they face Italian giants AC Milan in the round of 16.
Wenger is contracted to manage Arsenal until the summer of 2019, but there is speculation that the Frenchman could decide to stand down at the end of the season if Arsenal fail to qualify for the Champions League.
Henry, who is part of the coaching staff of the Belgium national team, said he is open to managing the club for whom he scored 228 goals in 376 appearances.
"I still have a job to do with Belgium, but let's see what's going to happen," the former France striker was quoted as saying by ESPN.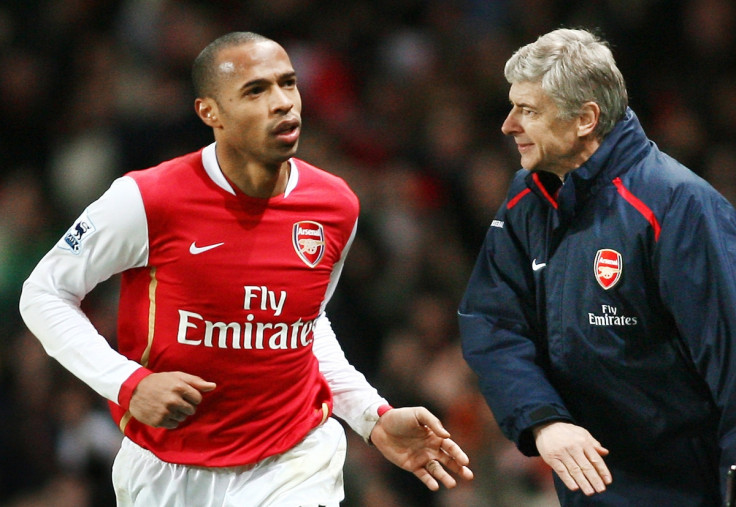 "It will be a dream for me, but I'm still with Belgium. Interested? Yes, who wouldn't be?
"But I can't talk about that out of respect for the man that is in charge still and my job that I'm doing right now with Belgium. But who wouldn't be interested?"
Wenger blamed a lack of concentration in crucial moments for Arsenal's lacklustre performance in the cup final defeat against City.
"It's not the application that was missed, it was the concentration at key periods that was missed," the Gunners boss was reported as saying by BBC Sport.
"We analyse all the games in a very mathematical way. We didn't give too many chances away, but we gave away easy chances, and didn't create enough for ourselves."