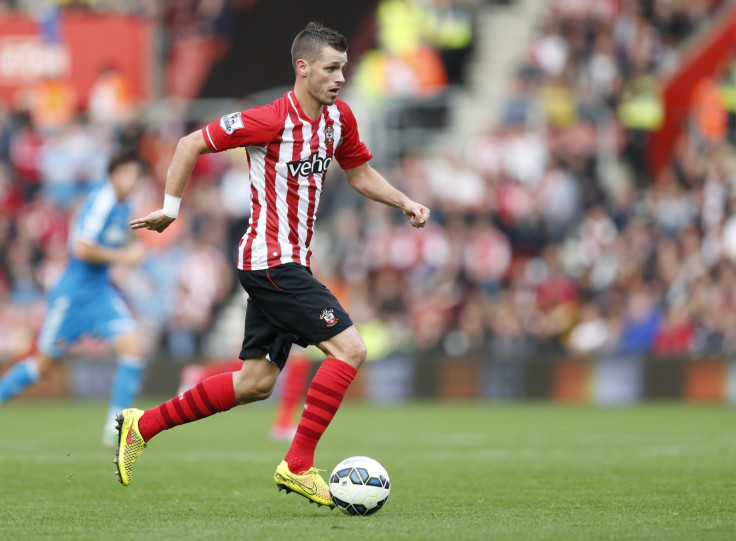 Former Arsenal midfielder Ray Parlour believes the Gunners are still two players short of challenging for the title and that he would have loved it had Arsene Wenger decided to splurge the cash on Morgan Schneiderlin this summer.
Schneiderlin was eventually picked up by Manchester United, who along with Bastian Schweinsteiger have a brilliant base to their midfield, something Arsenal would have benefited from this season.
Wenger seems to have reposed his faith in Francis Coquelin, who had a brilliant end to last season to protect his back four, with Mikel Arteta slotting in as back-up in case of an injury.
Parlour insists that Arsenal also need a defender who can lead the backline, but is willing to give Calum Chambers and Gabriel a look-in before coming to a conclusion.
However, overall, he believes that this is the best squad that the Gunners have managed to produce since the Invincibles, who last won the title in 2003/04. With ample strength in depth in both midfield and attack, the Gunners can finally look to challenge for bigger honours following their consecutive FA Cup success last May.
"It's definitely the best squad since the Invincibles. They need to steer clear of injuries. Last season, if the injury list was a bit lighter at certain times then they would have been a lot closer," Parlour said, as quoted by the Mirror.
"The most important thing in any squad is to have the right team spirit and harmony. Everyone has to be pulling in the same direction. You can't have some not getting on with others, a personal feud or something like that."
He also talked about the influence of Petr Cech and compared him to the signing of Jens Lehmann in 2003, which led them to the title.
"Petr Cech is experienced, has won everything, been involved in massive games which is so important. He'll be involved in the dressing room, helping the youngsters, helping people who have not gone as far as Chelsea when he played for them.
"I think it's a massive signing. Maybe they need a few more as well. I was hoping that they'd get Morgan Schneiderlin. I've watched him a few times this year. I watched him at St Mary's against Chelsea which is always a good test, to put him against the best.
"I would still look at that position and also centre half as well. I know there's Chambers who could emerge as a top centre half. Not really seen a lot of Gabriel yet. Then Mertesacker and Koscielny would probably be first choice," he continued.