Manchester United midfielder Angel di Maria is 'fantastic' and welcome at PSG says Zlatan Ibrahimovic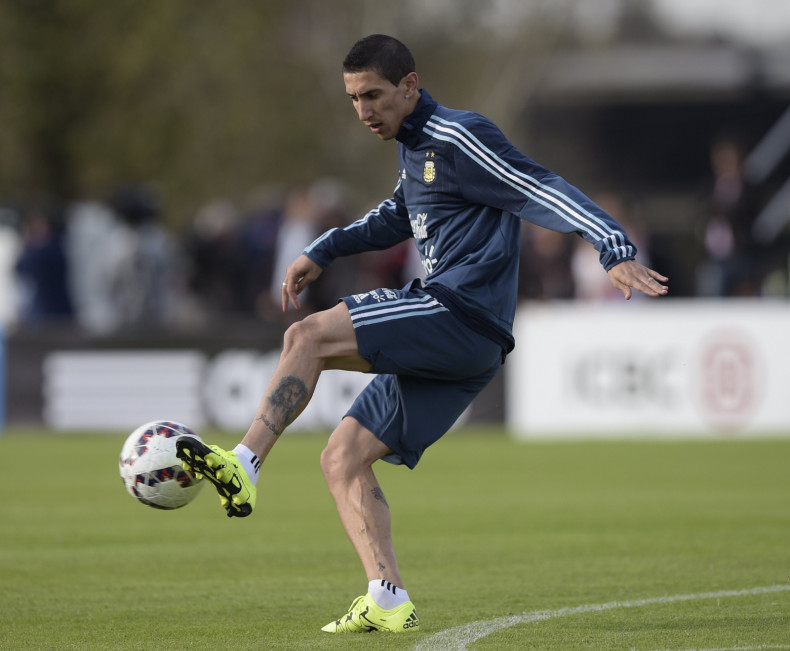 Zlatan Ibrahimovic has spoken in glowing terms regarding the seemingly imminent arrival of Angel di Maria, the Manchester United winger who is expected to join Paris Saint-Germain shortly after failing to link up with Louis van Gaal's squad during their pre-season campaign in the US.
Di Maria endured a difficult first season in the Premier League following a club-record £59.7m ($92.5m) switch from Real Madrid, but he was scheduled to join his teammates following their impressive 3-1 victory over Barcelona at Levi's Stadium despite reports from France Football suggesting his exit had already been secured.
Van Gaal last night claimed that he was unaware why the 27-year-old, who featured prominently this summer during Argentina's run to the Copa America final in Chile, had not boarded his plane and Laurent Blanc further fuelled rumours regarding a likely exit by expressing his belief that an outcome to the saga was edging very close.
Neither club has yet to provide any official confirmation regarding a transfer for Di Maria, although that has not stopped Ibrahimovic from sharing his thoughts on what such a high-profile capture could do for PSG.
"I don't know if it is done but, of course, if you get a chance to play with Di María it is a fantastic thing," he was quoted as saying by The Guardian. "The guy has won everything. He is a fantastic player who plays for the team.
"He brings pace to a team. He brings quality, big quality and for sure he will make our team even better than it is today. So for sure he is welcome and we will receive him with open arms.
"It shows how much they are willing to get what they want. By investing in players like that. Because every year they invest to get big players but also players that fit in the team. So there is no limits. The people behind this, they want to become big. They are dreaming bigger and they will get bigger.
"It's all about small details. Real Madrid are a fantastic team. They have fantastic players. Of course, when Real Madrid got Bale they became better, for sure, and we will become better, for sure, with Di María."
Ibrahimovic himself has previously been mentioned in connection with a possible move to Old Trafford before he retires or follows the likes of David Villa, Andrea Pirlo, Frank Lampard and Steven Gerrard to Major League Soccer.
Last week, he appeared to hint that his fractious relationship with Van Gaal may not provide a barrier to that move eventually becoming a reality.
"No, that's not good," Ibrahimovic told Sports Illustrated. "He was a director in Ajax, and the way he is working is not the way I work.
"At the end, I think he is professional and I am professional. Whoever I work with, I never had this kind of problem, because at the end I need to do my job, he needs to do his job. And I think a lot of fights would happen, but that's something I like."
Like United, PSG are also currently on International Champions Cup duty across the Atlantic and followed up victories against Benfica and Fiorentina by losing a penalty shootout to Chelsea at the Bank of America Stadium in Charlotte yesterday (25 July).