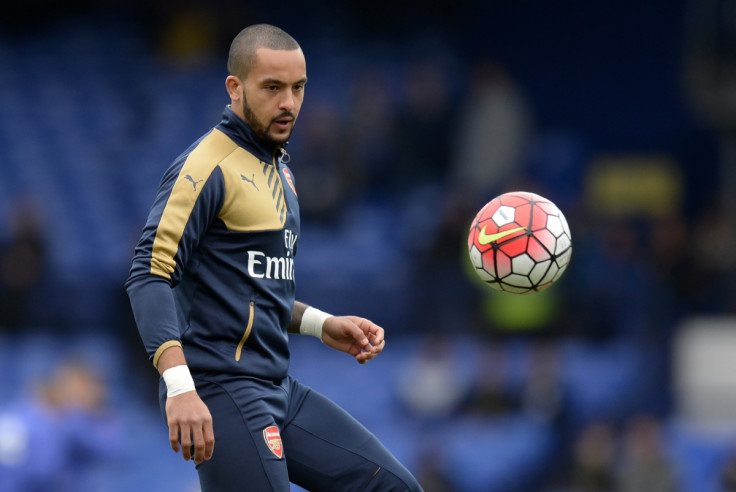 Ray Wilkins thinks Theo Walcott should leave Arsenal. The 27-year-old forward has been in and out of the Arsenal team in recent years and Wilkins thinks that in order to realise his potential, the England international should seek a transfer.
Walcott joined the Gunners in January 2006 amid much fanfare, but has struggled to cement a place in the first team. Wilkins, a former coach at Chelsea, thinks Walcott should consider a summer transfer in a bid to further his career. "I think Theo has had a nasty injury [this season] with the cruciate problem. But if you look, he has been there 10 years now, and played 225 or 226 games, that's not enough," Wilkins told Sky Sports of the Arsenal star.
"You know, I think it's time now maybe that Theo moves on – I think he has to play. He's not playing enough, nowhere near enough, and he doesn't get selected at Arsenal."
Wilkins thinks this summer might be the ideal time for Walcott to leave Arsenal, with the former Manchester United and Chelsea player suggesting he is too old to settle for a peripheral role at the Emirates Stadium.
"I think [a move] could be on the cards now. Time to move on, time to start playing some football. If he hopes to get where we think he can get, then he needs to be playing," Wilkins said of Walcott, who joined Arsenal from Southampton.