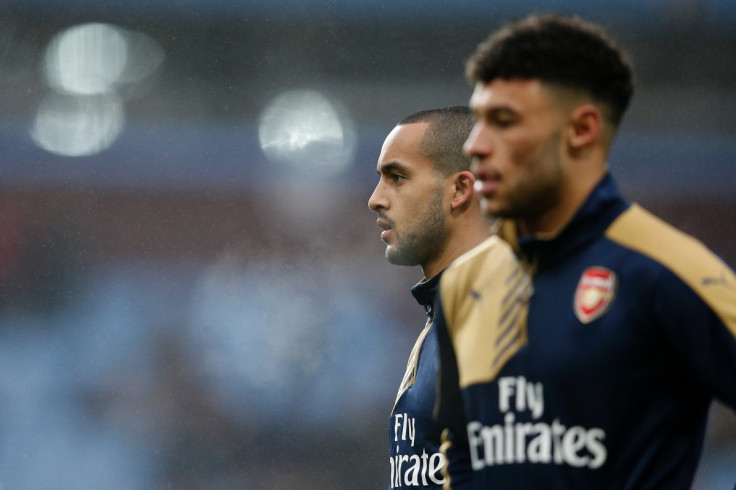 Former Arsenal star Martin Keown does not think Arsene Wenger will allow Alex Oxlade-Chamberlain or Theo Walcott to leave the club at the end of the season. Both players have been linked with moves away from the Emirates Stadium, but Keown cannot see them being transferred.
The 49-year-old pundit says Wenger is unlikely to make significant changes to his current squad during the summer mercato, as he is fiercely loyal to the players he already has.
Asked if he anticipates there being a mini-cull at Arsenal, Keown told the Daily Mail: "That's a tricky question. The basis of Arsene Wenger's management has always been loyalty. He is loyal to his staff and is loyal to his players. He's very solid and stable in everything he does.
"There are rumours of people like Alex Oxlade-Chamberlain and Theo Walcott departing but I don't think Wenger will allow those players to leave. He won't want to make radical changes."
However, Keown admitted he could see Arsenal making some major additions during the summer, as Wenger's tactical plan has evolved in recent times. "It's been interesting that more recently he's made a slight tactical tweak with two holding midfielders rather than changing the personnel," the ex-Arsenal defender said.
"It might be that if he wants to continue to play that way he goes out and buys reinforcements – he's far more likely to add to the squad rather than have a cull."
Meanwhile, Keown also rubbished suggestions Arsenal will sack Wenger in the summer if they fail to win the Premier League. "If they change the manager, which I don't think will happen – he looks very in control and does not look like somebody who wants to leave – then maybe there might be some changes. But as long as Wenger's in charge then I can't see any radical culls," Keown explained.