RBS Cyber Monday Breakdown the Fault of Investment Failure, Says CEO Ross McEwan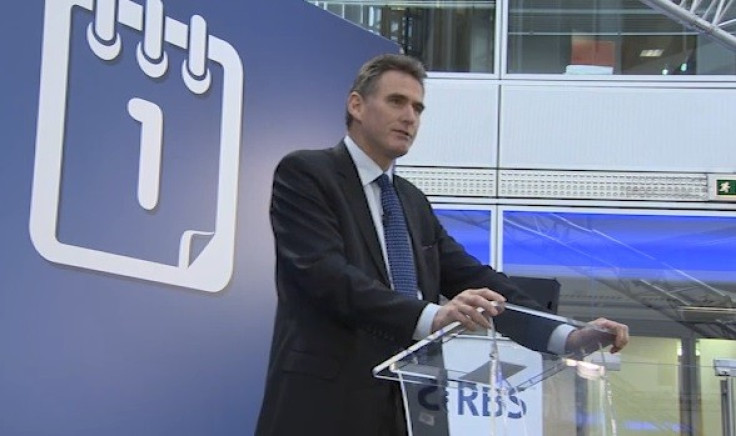 The Royal Bank of Scotland's chief executive Ross McEwan has blamed decades of IT system investment failure for the customer banking outage that has left potentially millions unable to pay for goods and services or receive payments.
In a press statement filtered out by the bank's official Twitter feed, RBS' newly appointed chief executive said that the group is aware that it has "to do better."
"Last night's systems failure was unacceptable. Yesterday was a busy shopping day and far too many of our customers were let down, unable to make purchases and withdraw cash," said McEwan
"For decades RBS failed to invest properly in its systems. We need to put our customers' needs at the centre of all we do. It will take time but we are investing heavily in building IT systems our customers can rely on.
"I'm sorry for the inconvenience we caused our customers. We know we have to do better. I will be outlining plans in the new year for making RBS the bank that our customers and the UK need it to be.
"This will include an outline of where we intend to invest for the future."
From 1800 GMT on 2 December, a mass outage to its online and phone banking services left potentially millions of people unable to purchase goods or receive payments.
While some customers have reported that they are able to access their accounts, many are still contacting IBTimes UK about still not being able to receive payments, as well as not being able to pay for goods, services and household bills.
RBS and one of its retail subsidiaries Natwest are no strangers to technical faults for their consumer banking services.
In August 2012, RBS revealed that it had put aside £125m to compensate thousands of customers affected by a two-week computer breakdown, which led to millions of customers being stranded and unable to pay outgoing bills.
In April this year, Britain's Financial Conduct Authority said it will investigate RBS over its 2012 computer failure that left millions of customers unable to access their accounts.
Related Articles:
RBS and Natwest Customers Suffer from Online Banking, ATMs, Debit Payments Outage
RBS to Compensate Customers Hit by Banking Failure
RBS and NatWest Customers Still Face Account Problems after Cyber Monday Systems Outage
© Copyright IBTimes 2023. All rights reserved.