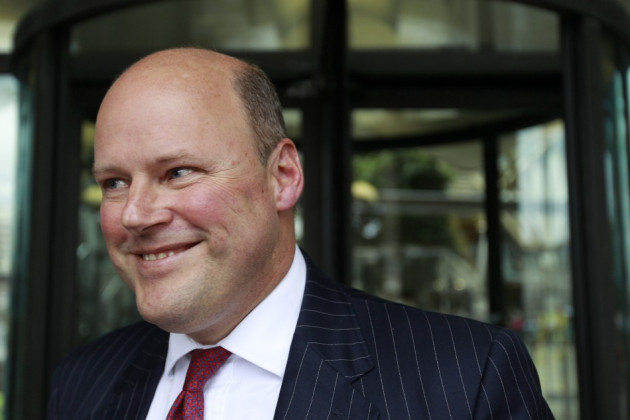 Labour has accused Prime Minister David Cameron of making "utterly worthless" promises on curbing executive pay after it emerged that the boss of state-rescued RBS is getting a near £1m bonus for 2011.
Stephen Hester will get a permormance bonus of about £1m in the bank's shares, though he will not be able to sell them for three years.
Board members of the bank, which is 82 percent owned by taxpayers, are said to have agreed to the proposals at a meeting on 26 January.
"Nobody doubts that Stephen Hester has done some important things at RBS, but what this award shows is David Cameron's promises about reining in excessive bonuses at state-owned banks or using shareholder power have proved to be utterly worthless," Chris Leslie, Labour's shadow financial secretary to the Treasury, said.
"Anyone who thinks it is acceptable to award a bonus of almost £1m on top of a basic salary of £1.2m in these tough times is desperately out of touch with millions of people who are struggling to make ends meet."
A government bailout spared RBS from collapse in the 2008 financial crisis.
Hester has shed tens of thousands of RBS staff since he took over from Sir Fred Goodwin as chief executive at the end of 2008. There has also been a massive scaling back of the bank's once huge operations.
RBS defended its decision.
"Stephen Hester's pay award reflects progress in the categories agreed with our shareholders," Sir Philip Hampton, RBS Group chairman, said.
"His pay is strongly geared to the recovery of RBS, which he was recruited to turn around, having played no part in its collapse ... A safer and more valuable RBS is in the interests of our customers, shareholders and the UK economy and we are progressing well to towards this goal under [his] leadership."