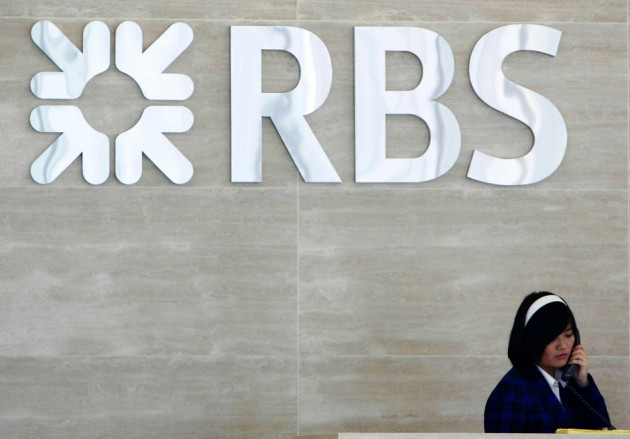 RBS is the latest bank to post a sharp decline in third quarter results, after adding another £400m to its payment protection insurance (PPI) compensation pot.
RBS, which is 83 percent owned by the taxpayer, has taken the decision to increase its compensation fund to £1.7bn as the PPI scandal gains momentum.
The bank's results revealed a net loss of £1.38bn in the third quarter, compared with £1.23bn the previous year - significantly below analyst expectations in the third quarter,
The bank's total losses for the first nine months of the year have now reached £3.4bn, compared to a £1.2bn profit in the same period in 2011.
Despite the loss, RBS says that operating profit rose, after benefiting from a decline in bad debt charges. It also plans to complete its restructuring in the next 18 months.
However, much like its counterparts, RBS revealed that it expects to enter into negotiations to settle some Libor investigations and said in the near term that "the probable outcome of Libor settlements is that it will incur financial penalties" and that the "timing of any Libor settlement uncertain [and the] amount of fines may be material."
RBS shares are trading slightly to the upside at 288.86p as of 0830 GMT. The stock is also up around 25 percent on the year.
PPI Hitting Bank Profits
RBS follows Barclays and Lloyds in posting huge losses due to PPI claims, with the banking industry having paid out a total of nearly £12bn in compensation.
UK regulators estimate that between 2001 and 2010, the industry sold £34bn of this form of insurance.
The Financial Services Authority (FSA) says a total of £6.5bn has been paid out in claims over the past two years. However this figure is set to rise significantly after the banks reported major cash injections in the compensation fund, in order to accommodate further claims.
Barclays announced in its financial results that it would set aside a further £700m to compensate customers for being mis-sold PPI, bringing its total pot to £2bn.
Lloyds also swung to a third-quarter loss after setting aside another £1bn for PPI payouts.
"Disappointingly, legacy issues continue to affect our results and a provision of £2bn relating to PPI business, of which £1bn was in the third quarter, was the primary driver behind the statutory loss of £583m for the first nine months of 2012," said CEO Antonio Horta-Osorio.