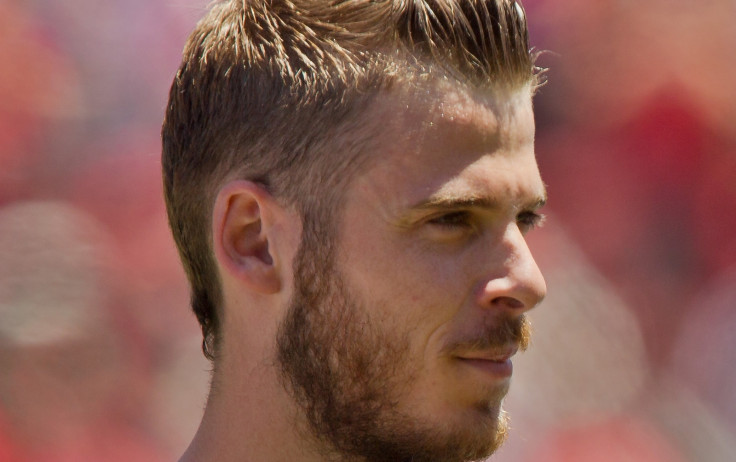 Real Madrid have accused Manchester United of holding up David de Gea's exit from Old Trafford after the Spain international goalkeeper's swap deal with Keylor Navas fell through. The 10-time European champions were unable to register De Gea before the deadline of midnight (local time, 31 August 2015) despite both teams agreeing on the move. Madrid have accused United of taking more than eight hours to negotiate a contract with Navas, a delay that led to the Spanish giants running out of time to process the deal using Fifa's transfer matching system.
Real, who will not appeal to the Spanish Football Federation for special dispensation, have also criticised United for failing to begin negotiations over the sale of De Gea until the final day of the window despite the player being ostracised from the first team.
"Manchester United did not open through negotiation by the federal rights of David de Gea until yesterday morning," a club statement issued today (1 September) read. "Real Madrid, despite the difficulties of an operation of this kind in the last day of registration, agreed to begin these talks. The Real Madrid and Manchester United reach a rapid agreement on the transfer of both players. After the drafting of the relevant contractual documents required and in order to proceed with sufficient time to process both the FIFA Transfer Matching System (TMS) as its entry in the LFP time, Real Madrid Manchester United forwards contracts at 1:39pm Spanish time.
"Manchester United sent its comments to the contracts eight hours later, at 9:43pm Spanish time, including minor modifications. Not being relevant, all changes were accepted immediately by Real Madrid, with the intention to register the player while both TMS and Professional Football League. The Manchester United entered the TMS data from the operation of David de Gea, not those of Keylor Navas, at 00:00 Spanish time, simultaneously referring to Real Madrid transfer contracts signed. Real Madrid received the full documentation at 12:02 and tried to access the TMS but it was already closed. In short, Real Madrid has done everything necessary, and at all times, to implement these two transfers."
The 11th-hour collapse of the deal sees De Gea remain at United until at least the January 2016 transfer window, with his involvement during the remainder of the campaign uncertain after he was left out of each of the club's first six games of the season. United Manager Louis van Gaal says De Gea has refused to play for the team during the period of speculation regarding his future.