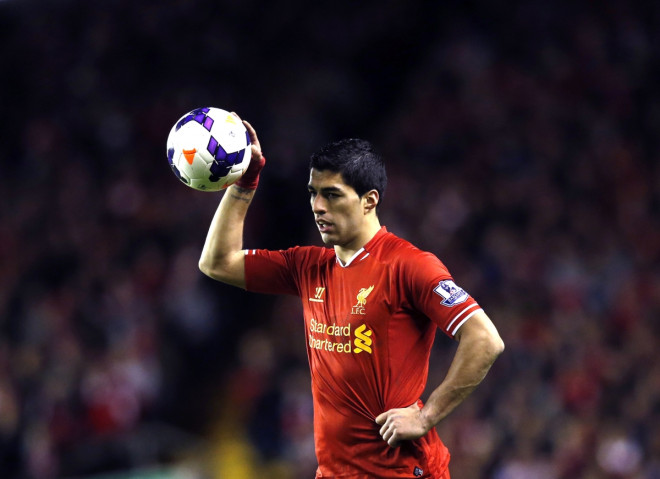 Former Real Madrid president Ramon Calderon insists it is entirely possible that Real Madrid will launch a bid to sign Liverpool striker Luis Suarez this summer.
After his future at Anfield came under severe scrutiny last summer, the Uruguayan international signed a new long term contract with the club during a sensational campaign where he spearheaded Liverpool's first real title challenge in 24 years.
After a season that produced 31 league goals and a host of personal accolades, reports in the Spanish press once again suggest that Real Madrid will attempt to prise Suarez from Merseyside to replace Karim Benzema at the Bernabeu.
And Calderon, who served as president in the Spanish capital between 2006 and 2008, wouldn't be surprised to see the club approach Liverpool with an offer this summer.
"Karim Benzema is a good player, but it is true he didn't score as many goals as people thought (he should)," Calderon told talkSPORT.
"Luis Suarez, no doubt, is one of the best players in the world and he has had a fantastic season with Liverpool so you never know (if Real Madrid will bid for him). With Real Madrid you can expect anything."
Benzema, who remains a doubt for Saturday's Champions League final against Atletico Madrid, has often been singled out for criticism among supporters despite his healthy return of 17 league goals in 35 league appearances during the 2013/14 season.
Suarez meanwhile has seen his World Cup hopes come under threat after undergoing surgery on his knee on Wednesday. The 27-year-old was photographed leaving hospital in a wheel chair after undergoing a procedure to repair meniscus damage, but Uruguayan officials are hopeful their talisman will still have a key role to play in Brazil this summer.
President of the Uruguayan FA Wilmar Valdez was optimistic of the 27-year-old's chances, telling Uruguayan newspaper La Ovacion: "We know the injury is not serious. We have to wait and see how he recovers. These are injuries that, considering Suarez's fitness and if the recovery is good, will not take long for him to return to play."