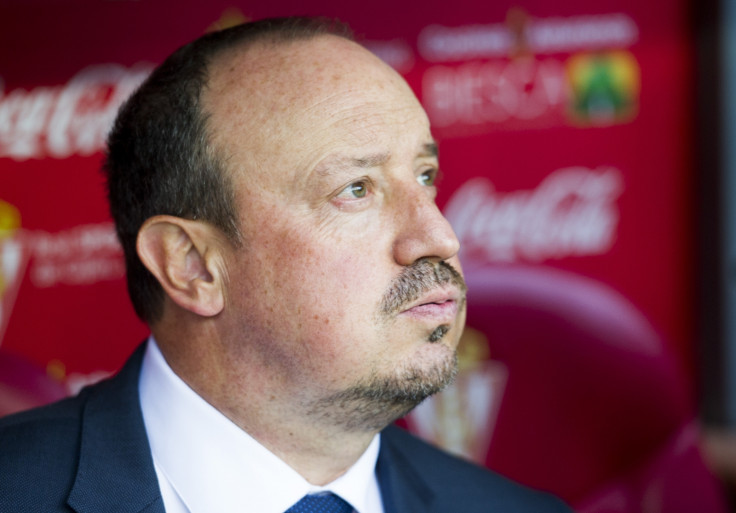 Real Madrid defender Alvaro Arbeloa has claimed Rafael Benitez is the manager who "left the biggest mark" on his career despite the strong relationship the Spaniard enjoyed with Chelsea boss Jose Mourinho during their time together in La Liga. Arbeloa is delighted to having reunited with Benitez at the Santiago Bernabeu this season after the Spanish manager gave him the opportunity to play for a "unique club" after recruiting him to Liverpool in 2007.
The versatile Spanish defender has voiced his affection for Mourinho on a number of occasions after their three-season tenure in La Liga. The current Chelsea manager ended his spell with the Spanish giants on a sour note with a number of players, including Iker Casillas, Sergio Ramos and Cristiano Ronaldo, but also forged a strong connection with the likes of Arbeloa, Xabi Alonso and Diego Lopez.
During the 2014-15 season, Arbeloa revealed he was still in regular contact with Mourinho and claimed the manager was like a "father" to him during his time at the Bernabeu. But the defender has now claimed Mourinho's rival Benitez is the manager who made the biggest impact.
"Rafa might be the manager to have left the biggest mark on my career. Not just because of the opportunity he gave me by allowing me to play for Liverpool, which is such a unique club and was a very important one during that period, as we were always fighting to win the Premier League, the Champions League...," he said to Real Madrid's official website.
"Not only did he give me that opportunity, which led to me playing for the Spanish national team and, most importantly, joining Real Madrid, but he also changed my position. Ever since then I'm still playing there and thanks to God it has gone very well for me."
Arbeloa is convinced Benitez will get the best out of the Real Madrid squad. He said: "It's clear that he is a better coach now after six years, during which time he has accumulated experience with other clubs and of other leagues. In order to manage Real Madrid, you have to be one of the best managers in the world and Rafa meets that criteria. Over those six years, he has improved personally and professionally.
"Rafa is a very methodical coach, a very hard worker, highly demanding, and I assure you that we are going to become better players and a better team through hard work and effort. He has gotten off to a very good start.
"While you might hear that certain people aren't happy with him or that he shows more affection to certain players, for me, at this stage of the game, nothing surprises me anymore. It doesn't matter which manager we have because there will always be people out there looking to portray an image of the team that isn't true. The team is more united than ever."