Real Madrid: Luka Modric helps Gareth Bale find form in Levante victory ahead of El Clasico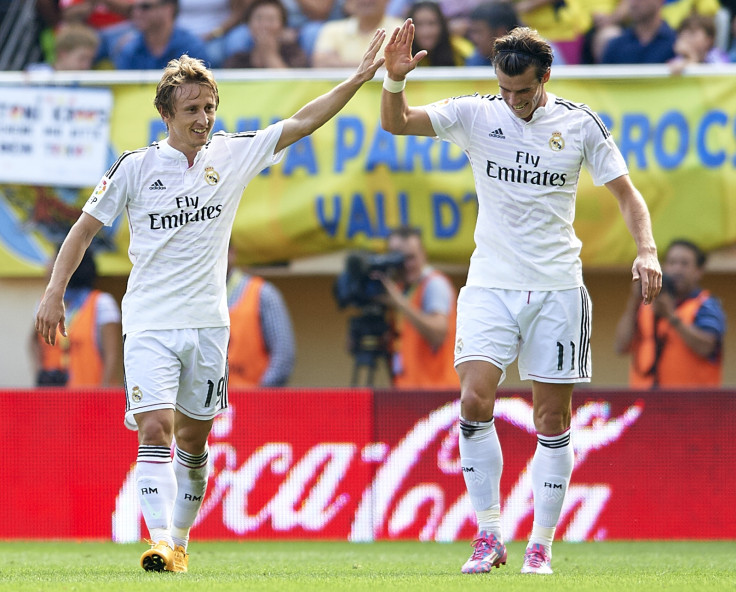 Former Tottenham duo Gareth Bale and Luka Modric lead Real Madrid to a 2-0 victory over Levante on 15 March ahead of the crucial visit to Barcelona on 22 March.
The Wales international silenced his critics with a brace to put an end to a nine-game goal drought after his toughest week since his £89m ($132m) arrival to the Santiago Bernabeu from White Hart Lane in the summer of 2013.
The former Spurs hero celebrated the opener by covering his ears in a gesture that looked to be a message to the fans who have whistled at him in frustration over recent weeks.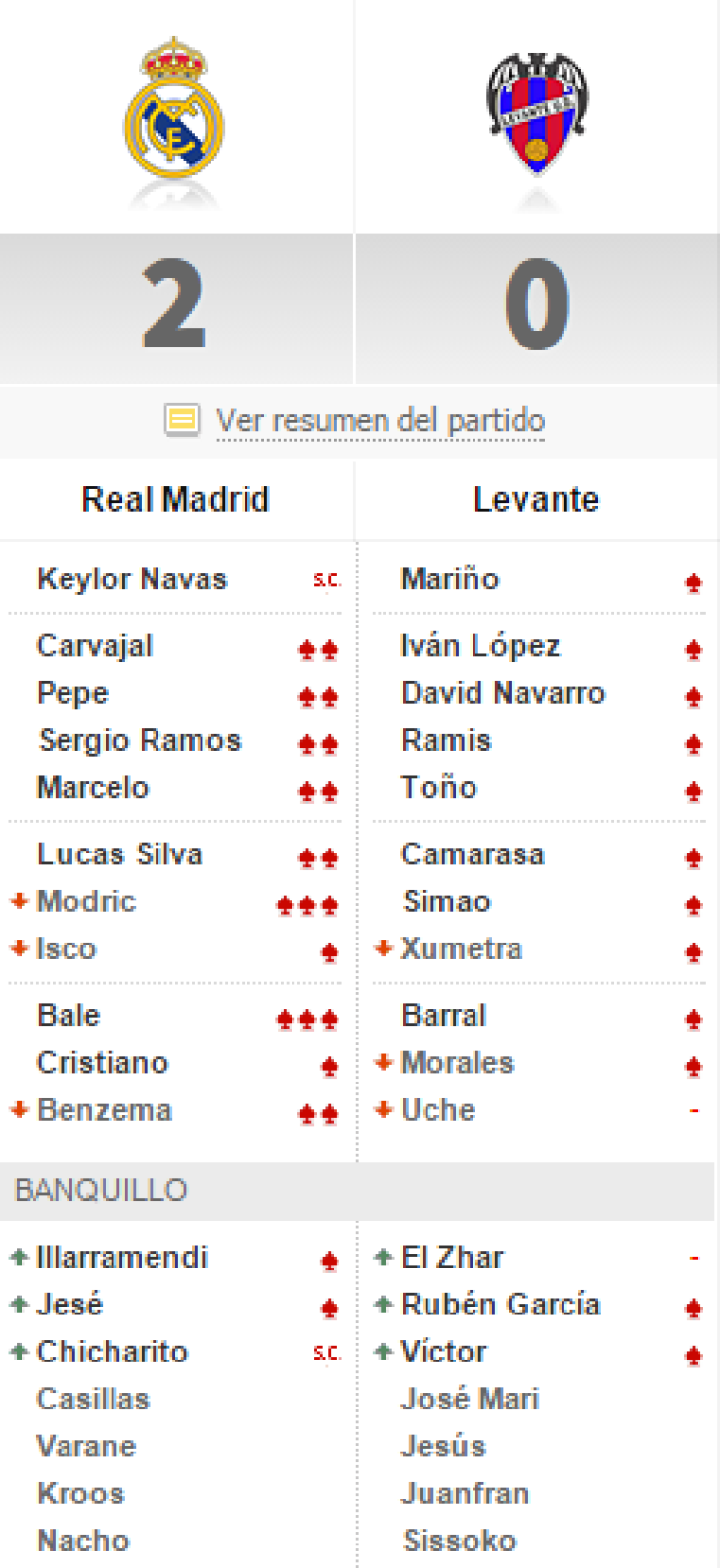 Gareth Bale and Luka Modric were the best Real Madrid players in victory over Levante
AS
Bale had been criticised by Spanish media and Real Madrid's fans to such an extent that club president Florentino Perez was forced to come out and defend him after the club's Champions League defeat to Schalke.
"Gareth Bale is one of best players in the world and the most important team in the world fought for his services. His problem comes from press always being against him," Perez said at a press conference.
Bale responded on the pitch by putting Madrid just a point behind Barcelona ahead of the visit to the Camp Nou.
And while the Wales international did a valuable job up front, Modric gave the midfield some balance after returning to manager Carlo Ancelotti's starting line-up after four months on the sidelines.
The Croatian playmaker made a late cameo in the Schalke defeat, while he was arguably man of the match against Levante, leading his side from the middle of the park and also helping his friend Bale to rediscover his best form.
Ancelotti admitted Modric's return has been crucial for Bale, while Spanish newspaper AS picked the former Tottenham duo as the best Real Madrid players in the victory over Levante.
"Bale knows Modric well, I'm sure he's more comfortable having him at his side. I have seen Bale a lot more motivated, as I have the whole team," Ancelotti said.
Bale and Modric will now hope to keep the momentum in the decisive Clasico, with Barcelona hosting Los Blancos as the leaders of La Liga after Lionel Messi, once again, inspired the Catalans to a 2-0 victory over Eibar with a brace.
© Copyright IBTimes 2023. All rights reserved.