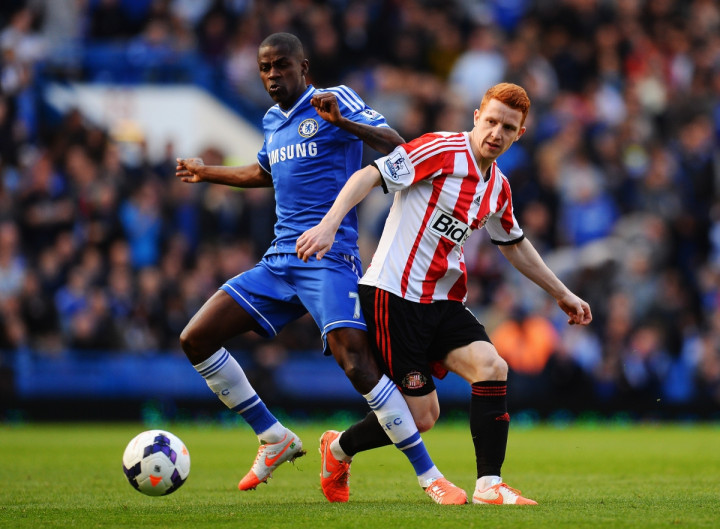 Real Madrid president Florentino Perez has reportedly decided to make a big move for Chelsea star Ramires in order to fulfil manager Carlo Ancelotti's tranfer demands.
The Italian manager is desperately looking to add a midfielder to the squad, after Angel di Maria had to fill in for injured Sami Khedira despite being a winger.
Tony Kroos, Paul Pogba and Arturo Vida have all been linked with a move to the Santiago Bernabeu in recent weeks but Spanish newspaper Marca maintain Ancelotti's first-choice is Ramires.
The reports says Perez has given the green light for his signing – as he believes Ancelotti deserves credit after winning both the Champions League and the Copa del Rey.
The Real Madrid president is well known for getting all the targets he wants – having prised Cristiano Ronaldo, Luka Modric and Gareth Bale from their clubs even though Manchester United and Tottenham seemed unlikely to sanction a deal for their stars.
According to Marca, Perez is now ready to do every thing in his power to secure Ramires no matter how much he costs.
Marca adds that Ramires is also likely to move to the current Champions League winners and "the only significant stumbling block left in the way is Mourinho".
Ancelotti is long-term fan of the Brazilian international, having initially signed him for Chelsea in 2010 from Benfica for around £17m.
And recently the Italian manager admitted they were considering adding a midfielder to the squad this summer.
"I think we've got to remember that this season we were without Khedira, who has recovered well and will be back with us. The level of the central midfielders will improve with his return. Then we'll see. He's a great player"