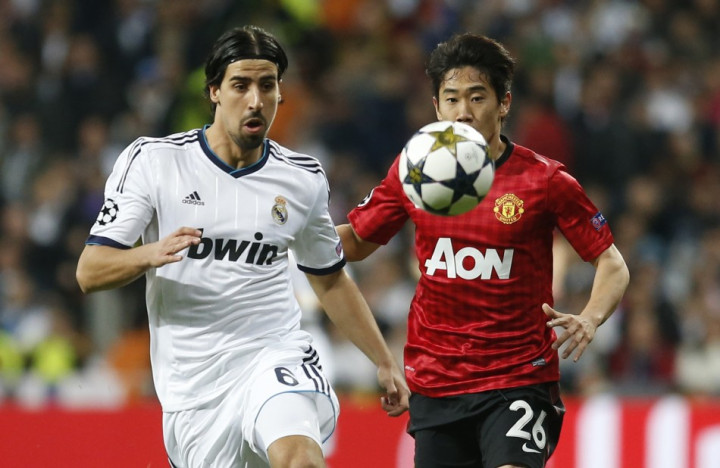 Arsenal are keen on a £16m move for Chelsea target Sami Khedira during the summer transfer window, according to the Express.
The Blues manager Jose Mourinho, who is a known fan of Khedira, was reportedly interested in signing the German international this summer.
But, Arsenal will be hoping that the Gunners' sizable German contingent can persuade the Real Madrid star to choose the north London side over the Blues. The north London club are looking to strengthen their midfield department after injuries to key players derailed their title charge in the last campaign.
With only Mikel Arteta, who has been found wanting in the big games and Mathieu Flamini who is only viewed as a backup, Arsene Wenger is looking to bring in a player who has proven himself at the top level.
The 27-year-old midfielder was restricted to a mere 13 appearances in the La Liga for Real last season due to a serious knee injury. He only made his comeback in the finals of the Champions League, which Real went on to win against city rivals Atletico Madrid.
This comeback also helped Khedira book a place in Joachim Low's 2014 World Cup squad, where he might find himself fast tracked into the starting XI owing to the absence of the Bender brothers, Lars and Sven.
Arsenal's club-record signing Mesut Ozil has been singing praises of Khedira, talking about the way he has made a comeback after an injury such as his.
"In my opinion Sami is the first world cup hero. After a severe injury 194 days ago he is now Champions League winner and in the German world cup team. well done!" Ozil posted on his Facebook page.
Meanwhile, Arsenal's Welsh wizard Aaron Ramsey who will be watching 12 of his club colleagues at this summer's World Cup, was talking about who he thinks are the favourites to lift the famous trophy.
"I think Brazil have a good chance, and Argentina as well, maybe Spain. I reckon one of those three will win it," Ramsey told Arsenal's official website.
"When the Brazilians are playing well, it's always enjoyable watching them express themselves. I'm really looking forward to seeing them."