Real Madrid's hopes of retaining their La Liga crown are over. After another disappointing setback, a 2-2 draw against Celta de Vigo on Sunday (7 January), they are 16 points behind Barcelona after the first league fixture of January.
Even the most optimistic Barcelona supporter would not have predicted this gap last August, when Zinedine Zidane's side smashed their arch-rivals in the Spanish Super Cup. But that disappointment could turn into a full-blown crisis if Real Madrid are knocked out by Paris Saint-Germain when the two meet in the Champions League last 16 stage in February.
Media and pundits here in Spain highlight that Real's squad is unbalanced. They question the sale of Álvaro Morata to Chelsea and the failure to bring in a replacement for Pepe. However, Cristiano Ronaldo is the most criticised player.
The Portugal international, the reigning Ballon D'Or holder and top scorer in the Champions League, has only scored four times in 13 league games – average figures for a forward who has scored 289 goals in 276 appearances for Los Blancos.
But it is not just the lack of goals that is causing concern. Ronaldo has been unable to dribble since last September. He appears completely switched off, has lost speed and is showing an alarming clumsiness on the pitch.
Before the Celta game, Diario Marca reported that Real Madrid will not move to increase his salary. The Portuguese star has openly expressed his desire to continue at Real Madrid as long as president Florentino Pérez offers him a new contract that ensures he is the best paid player in the world – right now, Neymar and Lionel Messi earn more money.
The issue is difficult to understand from a "real world" perspective. Ronaldo signed his last contract in November 2016. He turns 33 years in February, earns €23m a year and Financial Fair Play has changed the picture for Real. The more you offer to a single player, the less you can spend on improving the squad.
Real Madrid is the most ambitious club in the world and despite the fact that they have lifted the Champions League in three out of the last four seasons, there are huge worries at the Santiago Bernabéu because of this disappointing season. And every time they stumble, like they have done this campaign, there is inevitably a massive summer of spending to follow.
Los Blancos' decision regarding Ronaldo seems sensible. He is probably the best player in the club's history but age does not forgive and though he is a miraculous forward, nobody can be surprised to see the level of his performances dropping off.
At the same time, París Saint-Germain are reportedly preparing a bid to sign the forward, according to Diario Clarín. "It is not the first time that the French side have tried to sign him," they report. "In 2016, the signing was about to be done but the player negotiated with Florentino Pérez after some tension and the forward continued at his current club." PSG would need to sell players and collect €70m in transfer fees to be able to buy Cristiano, whose release clause stands as €1bn, according to Diario Clarín.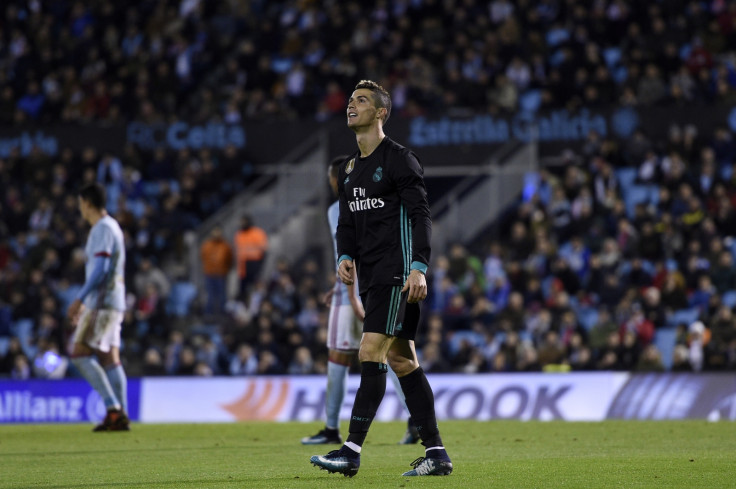 The so called BBC attack (Karim Benzema, Gareth Bale and Cristiano) is under constant scrutiny. The Frenchman is far from his best form and his lack of accuracy in front of goal is worrying. Bale shows his superb talent every time he is fit, but that's the main concern when it comes to the Welshman; the injuries. And although everyone adores Ronaldo at the Santiago Bernabéu, it is uncertain how well he will he perform between now and 2021, when his current contract expires.
Real Madrid have a deep but unbalanced squad and need to refresh their attack – particularly when Barcelona are doing so by signing young players like Philippe Coutinho (25) and Ousmane Dembele (20). Ronaldo could turn into a problem if the club are considering a busy summer. In other words, it makes no sense to keep Ronaldo at the best club in the world now he is 33 and his performances are clearly below the level he has shown over the last decade.
It would be a difficult manoeuvre but a club as ambitious as Real needs to reinvent itself – especially in attack. Here in Spain, the Cristiano Ronaldo issue will only grow if PSG eliminate his side from the Champions League next month.