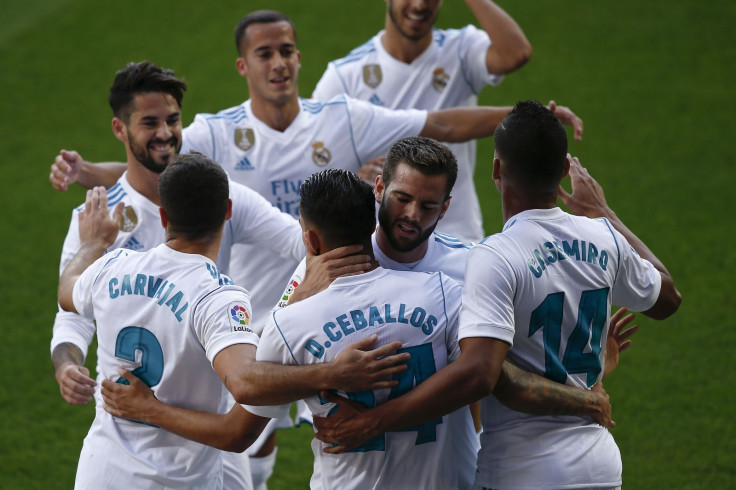 The more pressure Real Madrid face to fix their imperfections, the stronger they become. Although it is true that Los Blancos are not enjoying their best moment as they struggle with injuries and suspensions, they have still managed to break two Spanish records set by Pep Guardiola during his Barcelona days that allow the fans to remain optimistic.
There is a seven point gap between Zinedine Zidane's side and Los Blaugranas, but nobody will dare suggest that Real Madrid have lost their mojo.
The bigger the ship, the stronger the storm. The Santiago Bernabéu is a stadium exclusively for players who can cope with high doses of pressure. That is precisely the reason why Los Blancos are still able to smash records even when their form is failing them.
12 wins in a row eclipses Pep Guardiola's old haul
After beating Alavés on Saturday [23 September], Real Madrid equalled Guardiola's record of 12 wins in a row away from home. Although nine of these 12 games came last season, it is important to remember Los Blancos have almost been on their ropes in two of the three away games this term. In their first trip away from home against Real Sociedad they were without Cristiano Ronaldo, Toni Kroos, Karim Benzema and Marcelo, yet still clinched a 3-1 win. The Basque side had also enjoyed a 100 percent start to the season prior to the visit of the Champions League winners.
Later, in the 2-1 win over Alavés, who struggled following the sacking of Luis Zubeldia, the most inspiring factor behind Real's win was the impact made by two of their newcomers. Borja Mayoral and Daniel Ceballos were the heroes in both victories with their goals. Taking into account the rotation of a deep squad was one of the core foundations to the clubs domestic and European double last season, there is plenty of reason to suggest Real will comfortably find a way to overcome the problems they've had in September.
Real now La Liga's top scorer away from home
Real Madrid broke another new Spanish record against Alavés. They became the first club in history to score in 33 consecutive away games, again beating a record set by their old foe Guardiola, who previously set the record with 32. Despite the flaws in defence, their lack of consistency and concentration, Cristiano Ronaldo's ban, Karim Benzema's injury and Gareth Bale's lack of confidence, they still score goals as if there was no tomorrow. Their first defeat of the season against Real Betis last week denied them another record, with their failure to score in that game preventing them from becoming the first Spanish side to score in 73 consecutive games both home and away. Now, they share this milestone with Pele's Santos.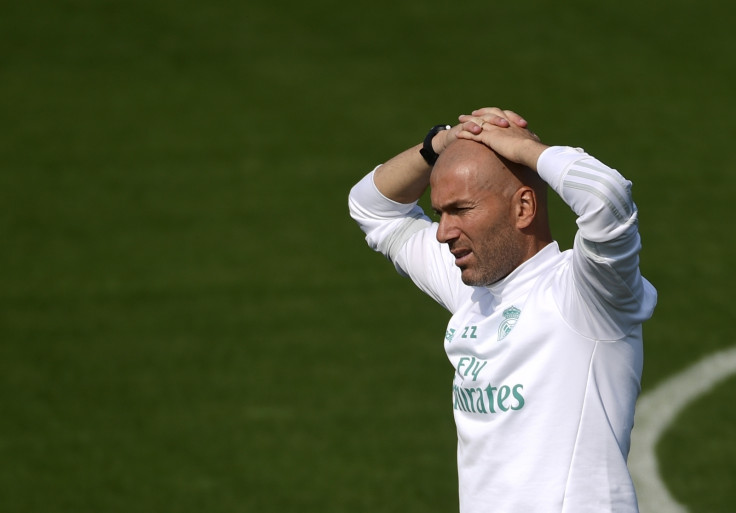 But Zinedine Zidane still has a dilemma in attack
Though these two records are important for the fans and a good measure of how amazing their squad is, Zinedine Zidane probably does not give too much importance them. He needs to make crucial decisions in the short term. Bale's lack of confidence is a problem and has raised questions over the future of the BBC – Bale, Benzema and of course Cristiano Ronaldo. The three attackers have fired the club to three of the last four Champions League titles, but players like Marco Asensio and Daniel Ceballos are giving the French manager reasons to question the BBC empire. Rotation can solve this, but when the big games arrive, Zidane often plays his best 11 and right now, it is uncertain whether the Wales international is part of that.
Two signings might be required
Real Madrid have been missing many chances during the opening stage of the season. Though he did not start many games, Alvaro Morata, now playing for Chelsea, or even Mariano – who left to join Lyon this summer – would have offered Zidane a solution when games were tied in the final 20 minutes. But now, Real Madrid have no strikers on the bench and signing a number nine in the winter transfer window – as they did in 2011 when they signed Emmanuel Adebayor – is required.
The same applies regarding another centre-half. Pepe did not play as much as he used to during his final season at the club last term but his concentration levels and ability in the air meant he was a willing and able replacement if Sergio Ramos or Raphael Varane were injured, banned or simply in need of a rest. Nacho is a superb squad player who can play in every position across the defence but it is on set pieces where Real Madrid are struggling.
Los Blancos have one of the most brilliant squads in their history, and still, there are some positions that can be improved. It might not sound like a major problem, but we are talking about the club whose will is to win their fourth Champions League in five seasons. But before they can do that, Zidane needs to address the slump in form. A seven point gap in September should not be a big challenge, but if the gap keeps growing, he will again feel the Santiago Bernabéu's pressure.