Real Madrid Star Cristiano Ronaldo Named World's Most Marketable Footballer - with United Hero Wayne Rooney Fifth
Rooney, Ronaldo and Messi Named Among World's Most Valuable Footballers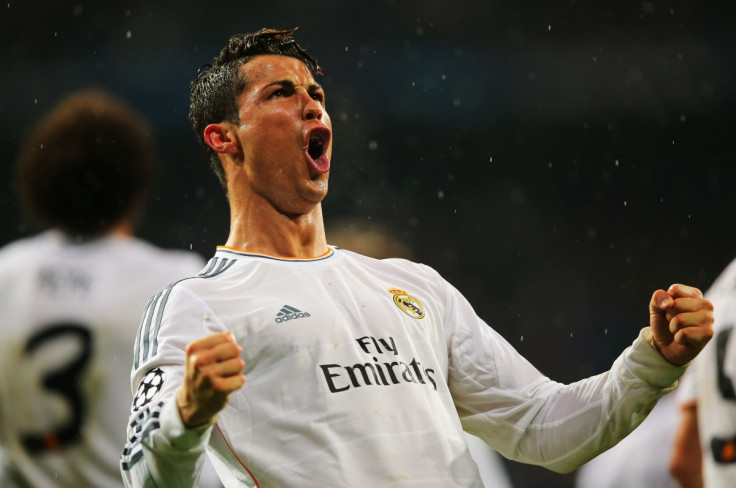 Real Madrid and Portugal superstar Cristiano Ronaldo has been named the world's most marketable footballer by sports marketing firm Repucom.
Following a stellar season with Real Madrid in which he received the Ballon d'Or award and guided his team to victory in the Champions League, Ronaldo has secured his place as football's most recognisable face.
Repucom says that globally, 83.9% of the population know of the former Manchester United forward - a total of 5.9 billion people.
In markets such as Italy, Germany, Turkey, and Argentina, the public's awareness of Ronaldo rises above the 95% mark.
The marketing firm said that the ranking was created using its Celebrity DBI tool "which measures the perceptions of over 6,500 people in 13 international markets, representing the views of more than 1.5 billion people."
Ronaldo's on-pitch rival, Barcelona forward Lionel Messi, who has won four Ballon d'Or awards, came in second behind Ronaldo, recognisable to 76% of the world's population.
Surprisingly, Messi's team-mate and Spain international Gerard Pique occupies third place, although the defender is someway off Messi with global recognition of 58%. Pique will be known to many as the boyfriend of Columbian pop star Shakira, rather than as a footballer.
"Ronaldo is an endorser's dream," said Repucom's founder and CEO, Paul Smith. "His value is as important to the teams he plays for as they are for the companies that endorse him.
"Global awareness of Ronaldo is what drives his commercial power and with over 82 million Facebook likes and 26 million Twitter followers, he is also one of the most liked in the business.
"Endorsements of celebrities and in this case footballers have an incredibly powerful way of doing just that creating an emotional connection with a brand."
Chelsea flop Fernando Torres and Manchester United's Wayne Rooney make up the top five.
© Copyright IBTimes 2023. All rights reserved.