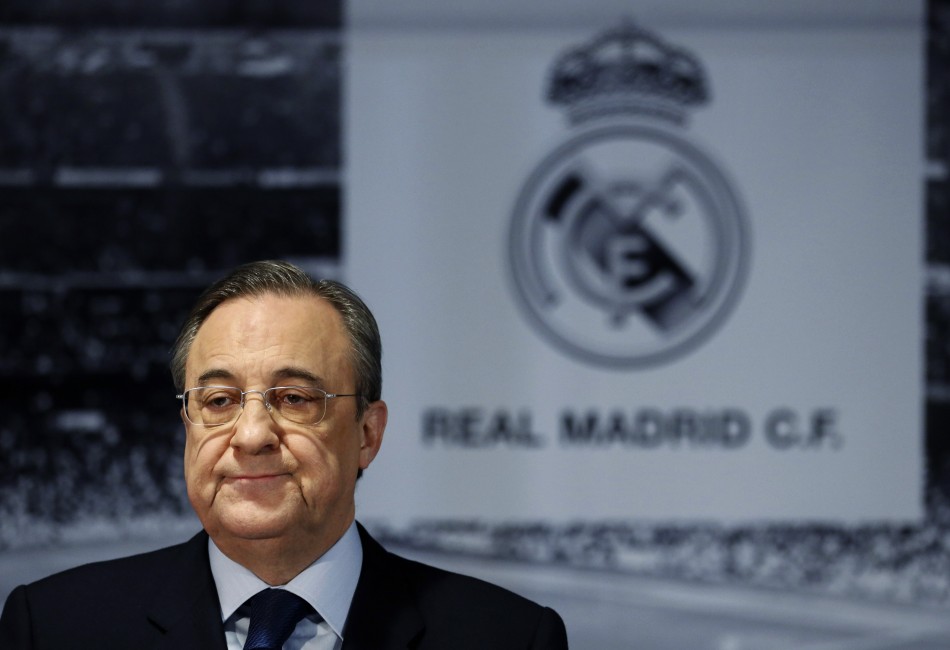 Real Madrid president Florentino Perez has said the Spanish giants are in talks with up to 10 companies over naming rights for their historic Santiago Bernabeu stadium.
The 67-year-old, worth more than $2bn (£1.2bn, €1.6bn), said in 2013 that the club was searching for a stadium sponsor as the 10-time European champions looked to muster the finances required to redevelop the ground.
Earlier in 2013, Perez unveiled a €500m (£392m, $642m) plan that would see a retractable roof installed on the stadium and a hotel, shopping complex and leisure centre situated next to the ground.
Speaking to AFP, Perez, who was largely responsible for Real Madrid's Galacticos era, said: "We are looking for a sponsor. At the moment we are negotiating with 10 companies to see if one is capable of uniting their name with that of the Bernabeu for this great stadium."
International Petroleum Investment Company (IPIC) and Emirates airline have been touted in the Spanish media as the frontrunners to secure naming rights, although it would seem the aviation firm would have the advantage as it is currently Madrid's shirt sponsor.
Spanish newspaper AS reported Emirates is close to agreeing a deal, with the current renaming options supposedly being Fly Emirates Santiago Bernabeu, Fly Emirates Bernabeu or Bernabeu Fly Emirates.