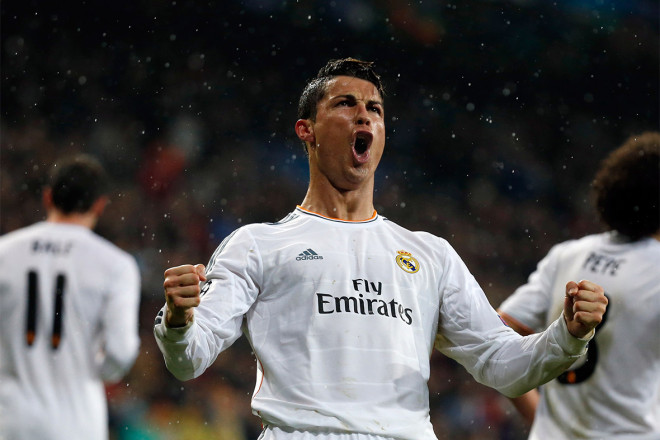 Real Madrid have confirmed Cristiano Ronaldo has suffered a muscular injury and even though the club have not confirmed how long he will be sidelined for, reports in Spain claim he is likely to miss the Copa del Rey final and may also be out for the first-leg of the Champions League semi-final.
The former Manchester United star was rested during last weekend's La Liga game against Real Sociedad while he was unused substitute during Real Madrid's Champions League 2-0 defeat against Borussia Dortmund, even though another goal from the Germans in the second-half would have levelled the tie.
And now Real Madrid has made an official statement about his situation, but refuse to specify the kind of injury he has until further medical examination.
"Medical tests performed on Cristiano Ronaldo have revealed an injury to the player's left biceps femoris muscle. Pending a medical evaluation," the statement said.
However, Spanish newspaper AS reports that he has suffered a small tear to his left hamstring and could face two weeks on the sidelines.
Should the information be accurate, Ronaldo will miss Wednesday's Copa del Rey final against Barcelona as well as the Champions League semi-final first leg that will take place on April 22 or 23.
Ronaldo may also miss two crucial La Liga games against Almeria and Valladolid.
Los Blancos are currently third in the table, three points behind leaders Atletico Madrid and two points behind Barcelona.
The Portuguese star is the most valuable Real Madrid player, top goalscorer in the league with 28 goals and this season's Champions League with 13 goals.