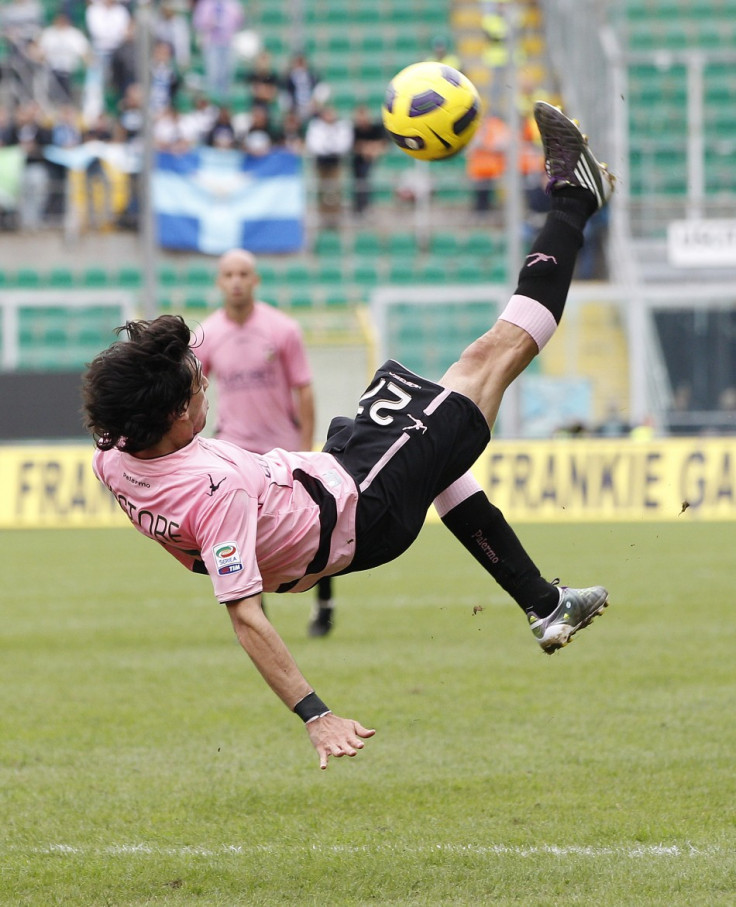 Real Madrid is leading the race to sign Palermo ace Javier Pastore after fending off competition from Manchester City and Manchester United. Palermo President Maurizio Zamparini has revealed that he expects Pastore to leave Serie A with Madrid or Chelsea the most likely destination for the highly rated Argentine. He said: 'At the moment it looks as if Pastore will move abroad. Real Madrid and Chelsea lead the race for his services,' he is quoted as saying by La Gazzetta dello Sport.
'There is not much news, as the same clubs still want him. Napoli has not made a fresh approach for him. Those quotes are out-dated. They're from a meeting several weeks ago.'
Madrid has emerged as the favourites to sign Manchester City strike Carlos Tevez. Real and Inter have expressed interest in signing Tevez before, but the Italians were put off by his wage demands. A move to Spain is likely to help Tevez's chances of convincing the mother of his children to move to Europe from their native Argentina, due to cultural similarities. Los Blancos boss Jose Mourinho is keen to add another striker and was after Aguero, but Atletico refuse to sell to their fierce neighbours.
However, it has been reported in Spanish newspaper Marca that Lassana Diarra is considering his future at the Bernabeu. The news will interest Manchester United who are said to be keen on the French midfielder who is not in Real Madrid manager Jose Mourinho's plans for next season. Diarra has always maintained that wanted to stay at Madrid and fight for his place but his delusion now looks to be swayed by Laurent Blanc's revelation that Diarra will not be picked for France until he is playing regular first team football. France manager Laurent Blanc has dropped the midfielder for the last three international and now Diarra looks to be taking his international managers advice on the matter.
Diarra is regarded as a peripheral player at the Bernabeu and will now look to move, with England his most likely destination. Manchester United would be the favourites to sign the midfielder but Real Madrid's £18m valuation may cause problems for the English side.