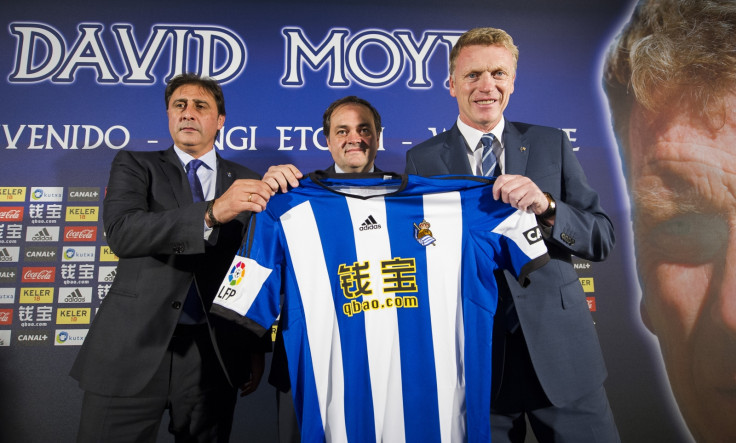 Former Manchester United manager David Moyes has expressed his "disappointment" after Real Sociedad suffered another defeat, losing to Rayo Vallecano in their La Liga game on Saturday 17 January just days after being knocked out of the Copa del Rey.
Moyes took charge of the Spanish side in November in order to overturn Real Sociedad's poor start to the campaign under previous manager Jagoba Arrasate, with the team then lying 15th in La Liga with just two victories from their first 11 games - one of them secured by caretaker Asier Santana.
Moyes has since beat Barcelona with an impressive performance while improving the team's defensive issues.
However, the former United boss has since only won a La Liga game against Elche while drawing four and suffering two defeats from eight – securing a total of 10 points out of a possible 24.
Real Sociedad are 12th in La Liga, just three points off the relegation spots, while they suffered at the hands of Villarreal to be knocked out of the Copa del Rey.
Asked whether he believes the team has improved since his arrival, Moyes said: "The press would be in a better position to answer that as you knew the previous coach.
"I've tried to make the team more competitive and more difficult to play against. We've just lost one home game in my time here and this was, today, a game we really didn't deserve to lose."
While speaking about the Rayo setback, he added: "I'm very disappointed to have lost this game.
"We had a poor first half and improved in the second period. Despite not deserving to lose, we didn't deserve to win either.
"I feel that the disappointing aspect of the result is that we did have options of climbing the table. Now we need to look down towards the bottom of the table. My hope is that we improve and we can look up and not down."