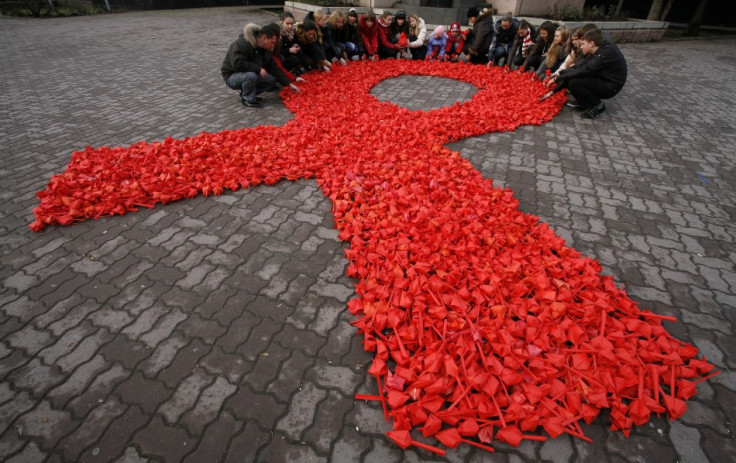 A record number of gay and bisexual men in the UK were diagnosed with HIV in 2010.
There was an estimated total of 3,000 gay and bisexual men who were diagnosed with the condition in 2010, the highest ever annual number, according to a new report.
The report by the Health Protection Agency (HPA) also states that the number of people living with HIV in the UK reached an estimated 91,500 in 2010, with a quarter of those unaware of their infection.
This figure is an increase on the estimated 86,500 people who were living with HIV in 2009. By 2012, it is expected that more than 100,000 people will be living with HIV in the UK.
One in 20 gay men are now infected with HIV in the UK, with one in 12 London. An estimated 47,000 heterosexuals also now live with HIV, of whom around 19,300 women and 9,900 men were born in Africa.
The HPA's annual HIV in the UK report, published ahead of World AIDS Day on 1 December, shows that the total number of people newly diagnosed with HIV in 2010 hit 6,660 people. Over half these were diagnosed late - after the point at which they should have already started to receive treatment.
"HIV is an infection which can nowadays be treated and those diagnosed promptly can expect to experience similar life expectancy as an individual without the infection," said Dr Valerie Delpech, consultant epidemiologist and head of HIV surveillance at the HPA.
"However, we are very concerned that a large number of people in the UK are unaware of their HIV status and are diagnosed late.
"We want to see increased access to HIV testing routinely offered in clinical settings, such as new registrants at GPs and hospital general admissions, in areas of the country where rates of HIV infection are high.
"We are also urging sexual health clinics to ensure that HIV testing is offered as part of a universal sexual health screen at every new attendance."
Overall, 14 percent of diagnosed infections were likely to have been recently acquired, highlighting the issue raised by the HPA that more needs to be done to make sure people are regularly checked for HIV and do not leave a clinic without knowing their HIV status.
This proportion was higher for men who have sex with men at 24 per cent, compared to heterosexual woman (7 per cent) and heterosexual men (9 per cent).
Not all patients who seek treatment for sexually transmitted infections (STIs) are offered or accept an HIV test when they attend a STI clinic. But there was an increase of 2.2 percent of HIV tests performed in clinics last year, from 911,380 in 2009 to 931,700 in 2010.
Of all those who visited a STI clinic in 2010, 69 percent received an HIV test.
Dr Delpech added: "Thanks to the development of anti-retroviral treatments and universal access to world class health care through the NHS, HIV is a manageable illness for the vast majority of people affected in this country. But an HIV diagnosis means a lifetime of medication and the costs of providing specialist HIV treatment and care are substantial and accelerating, so avoiding the infection altogether is essential for controlling the epidemic in the UK.
"If you are having sex, using condoms with any new or concurrent partners is the best way to prevent HIV. We encourage all people to take up the offer of an HIV test in whatever health care setting."
Other Key Findings:
One in four gay and bisexual men who were diagnosed with HIV in 2010 were likely to have recently acquired the infection.
69,400 people who live with a diagnosed HIV infection received treatment in 2010, with 90 percent having regular care.
Although there has been a slow but significant decline in the proportion of patients diagnosed late over the past decade, the ratio is still high and was 50 per cent in 2010. These individuals carry a tenfold increased risk of dying within one year, compared to those diagnosed early.