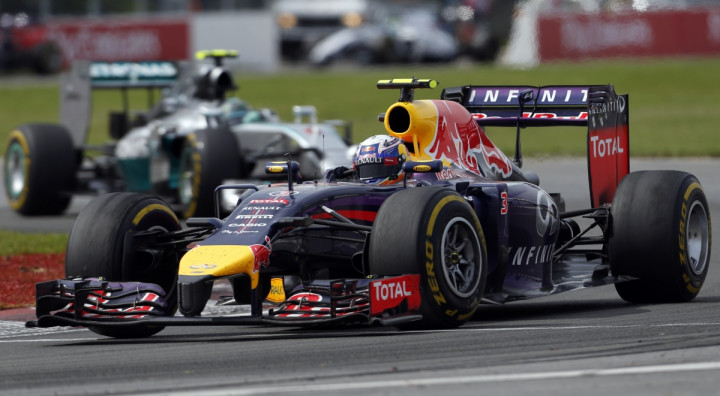 Red Bull Racing are still committed to Formula 1 despite Adrian Newey taking a step back from his day-to-day operations at the team, according to the BBC.
Newey is regarded as the best designer in the history of F1, having won championships with three teams, Williams, McLaren and the all-conquering Red Bull Racing Team.
The ace designer will now take on a 'mentoring role' at Red Bull and help guide the engineers who will take his place.
"I will step back and take on much more of an advisory role and, if you like, mentoring some of my colleague engineers, if they have questions or would like advice then I'll be available to give that." Newey said.
"We've a very good level of talent at Milton Keynes we have managed to develop and nurture over the past years. Hopefully that can continue to build, and there will be a reasonably smooth transition."
The former McLaren aerodynamicist was rumoured to be getting overtures from Ferrari, who wanted him to help put the Italian team back on top after their struggles over the last few seasons.
However, that speculation was put to rest recently after Newey and Red Bull penned a new contract that will see him stay with the team for another three years.
"Red Bull is pleased to confirm that it has extended its successful relationship with Adrian Newey with a new multi-year agreement," the F1 team confirmed.
"As part of this new agreement, Adrian will work on new Red Bull Technology projects, as well as advising and mentoring Infiniti Red Bull Racing as it develops its Formula One cars over the next few seasons. The details of the new projects will be announced in due course."
Meanwhile, Red Bull team owner Dietrich Mateschitz's right-hand man Helmut Marko has confirmed that the team is committed to F1 for a long-term.
Marko feels there is enough depth in Red Bull to face the challenge posed by Newey taking a step back. Red Bull Racing has won the Drivers and Constructors World Championship for the last four years and he feels the passion within the team is what led to all the success.
"We will do whatever is necessary. The team was built around Adrian but we have a group of really good people and are prepared for the challenge," Marko explained.
"If our whole team was not full of passion, we wouldn't have success."
Moreover, from 2014 onwards, Austria which is the home of the Red Bull energy drink will host a F1 race for the first time since 2003. The circuit, which was previously known as the A1-Ring, was acquired by the team and energy drink company's owner Mateschitz. It was refurbished to bring it up to the level required to host a modern F1 race and rechristened the Red Bull Ring.