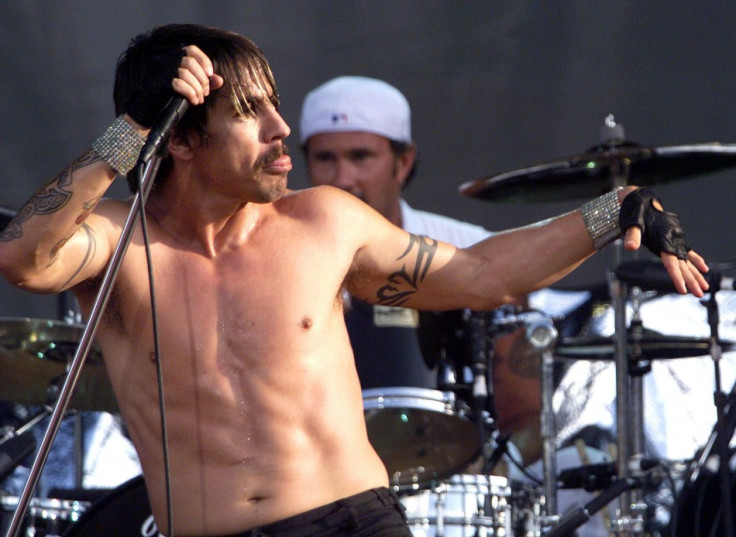 Anthony Kiedis, lead singer of rock band Red Hot Chili Peppers, was admitted to hospital on 14 May (Saturday) hours before their headlining performance at the KROQ's Weenie Roast Festival in Irvine, California. Kiedis complained of "extreme stomach pain". However, the exact nature of his illness is yet to be known.
According to Billboard, KROQ representatives – a modern rock radio station – said that the 53-year-old singer was taken from the venue in an ambulance suffering from extreme stomach pain. The radio station host's the annual event in May or June.
With Kiedis taken to hospital, RHCP was left with no other option but to cancel their gig at the Irvine Meadows Amphitheatre. The band's bassist Flea along with the rest of the band members apologised to the packed crowd at the venue for cancelling the show.
"Anthony is on the way to the hospital right now, and we're unable to play this evening," Flea told the crowd, according to a fan video posted to Instagram. "We are devastated about it. We're really sad. We love you so much. We live to rock."
"We live to f**king dig deep into the depths of our hearts and rock," he said, adding, "But unfortunately, there's a medical thing that happened, and he needed to deal with it."
The band was announced as headliners for this year's Reading and Leeds Festival.
At 10:30pm local time (2.30am BST on 15 May), KROQ tweeted that "due to illness, the Chili Peppers were forced to cancel their set." The Panic! at the Disco, Empire of the Sun, Garbage, Lumineers, Fitz and the Tantrums, Miike Snow and Blink-182 performed at the music festival. The show was closed by the Weezer.
Red Hot Chili Peppers band members consist of Kiedis (frontman), Flea (bassist), Chad Smith (drummer) and Josh Klinghoffer (guitarist). The band was formed in 1983.