Harry Redknapp believes that Jack Wilshere is the future of the England line-up, with the Arsenal starlet continuing to recover from an ankle injury while his international teammates were in Poland and the Ukraine.
England crashed out of Euro 2012 in typical fashion last night, going down to Italy in a penalty shoot-out of the quarter finals.
But with Wilshere out of the side, after the 20 year old took on a season ending injury for Arsenal last summer, Redknapp believes that they could have done much better in the midfield department had he been playing.
"From the starting XI, [Danny] Welbeck was the only young player on show,' he told the Sun.
"Other than that it was a pretty experienced side, which is no surprise. The match showed that the way forward points to a man like Jack Wilshere.
"His absence was keenly felt because he can be like Italy's Pirlo and can certainly dictate play the way Italy's experienced man did.
"Not having the young Arsenal playmaker available shows how much value he could be to England."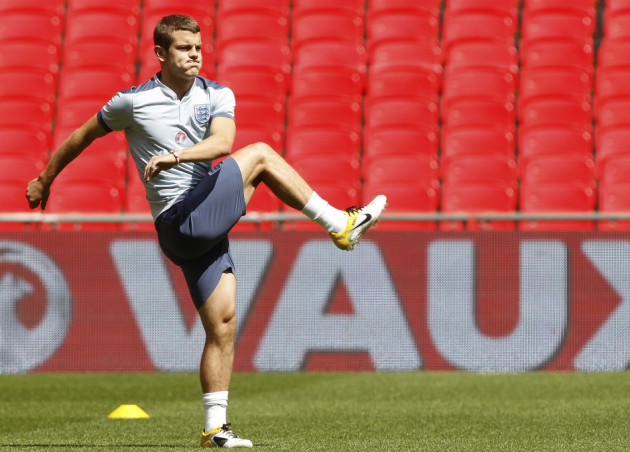 Wilshere's Arsenal teammates Theo Walcott and Alex Oxlade Chamberlain showed promise for the future as they travelled with England to Poland and the Ukraine, and the likes of Welbeck, Jordan Henderson, Phil Jones and Andy Carroll were also given their first taste of a major tournament, with the 2014 World Cup next on their list.
And while the England penalty shoot-out loss last night was particularly painful for the squad, Redknapp believes that they didn't do enough to deserve the win over Italy.
"It would have been an injustice if we'd won," he explained.
"They had twice as many touches as us. Roy Hodgson did the best he could with that squad. The players couldn't have given any more. I'm naturally sad that we didn't go through and I was shocked by how good Italy were.
"What this could do is provide a lesson for everyone about how to be a force at international level.
"With Andrea Pirlo in there it was extremely tough for our boys to make an impact."
Redknapp was favourite to take on the England job before Roy Hodgson was offered the position. Since taking over, Hodgson is undefeated in 90 minutes over six matches.