Referee Roger East defends decision to send off Wes Brown instead of John O'Shea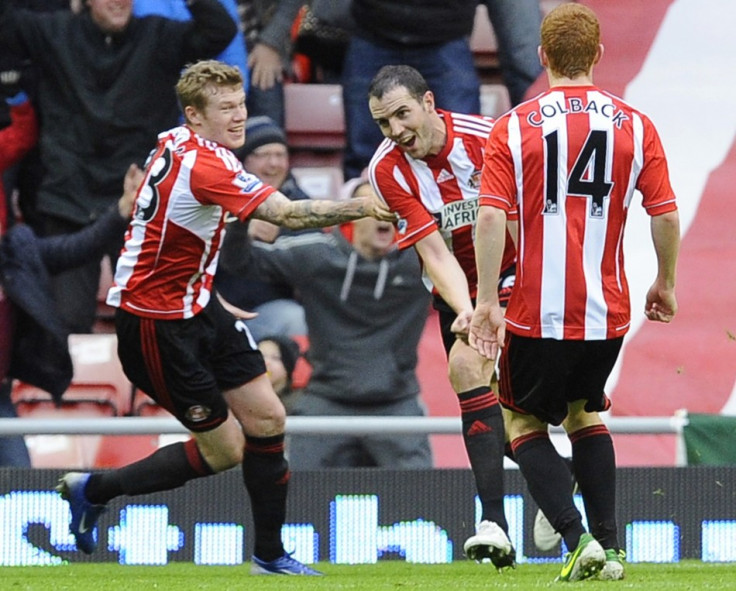 In yet another refereeing controversy, Roger East has come clean on his decision to send off Wes Brown in Manchester United's 2-0 over Sunderland at Old Trafford.
The referee sent off Brown instead of John O'Shea in what looked like yet another case of mistaken identity after O'Shea had ostensibly fouled Radamel Falcao to give away a penalty. However, the referee is insistent that there were two fouls in the build-up and that he had penalised Brown for the first foul and sent him off for denying Falcao a clear goal scoring opportunity.
"From his position Roger East, the match referee, believed he saw contact from John O'Shea and Wes Brown on Radamel Falcao," a statement said.
"As he thought Brown made a foul on Falcao while he was in the act of shooting, he dismissed Brown. After the incident, the match referee consulted with his team of officials but none were better placed to offer guidance," it added.
Wayne Rooney scored a brace to secure three crucial points for the Manchester based club, which has taken them above Arsenal to third spot, with the Gunners set to face Everton later in the day.
The decision has come under a lot of criticism from both managers while Rooney himself is confused by the referee's decision to hand Brown the red card.
"The (Sunderland) players protested more because they felt the wrong player was sent off. That's a mistake. You make mistakes as well, and so do I. It can happen," Van Gaal said.
While Poyet stated, "The referee told the players there were two fouls. One committed by John O'Shea and one committed by Wes Brown. He gave Wes Brown one so that's why he sent him off. Wes Brown didn't touch anyone, so I don't know what he saw. How can you give a penalty that didn't happen?" he questioned.
© Copyright IBTimes 2023. All rights reserved.