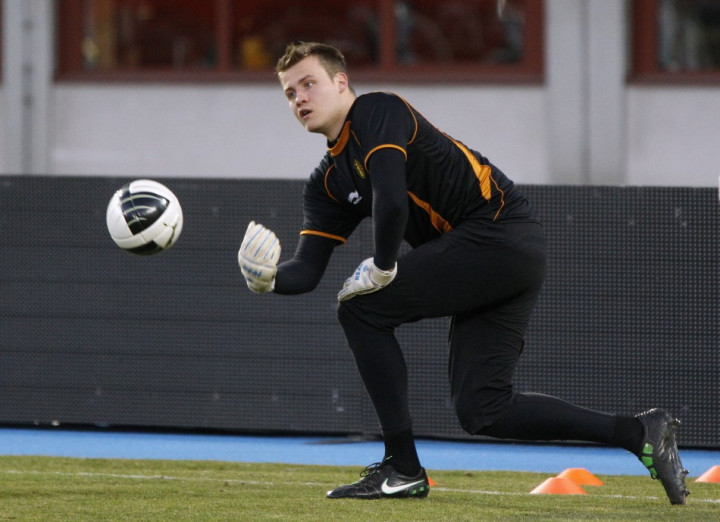 Mark Lawrenson believes Liverpool need to sign a goalkeeper who can challenge Simon Mignolet for a place in the Reds' starting lineup next season.
Brendan Rodgers allowed Pepe Reina join Bayern Munich earlier this month. The Spaniard was on loan at Napoli last season and has completed a permanent move away from the Merseyside club.
The Anfield outfit has Mignolet as the recognised stopper with Brad Jones as the second choice keeper in the squad. Liverpool legend Lawrenson says the former Swansea manager needs to bring in a goalkeeper to compete with the Belgium international for a place in the playing XI.
"Defenders, sorted. Midfielders, sorted. Striker, in process. Goalkeeper, needed. Before September 1 comes replacing Pepe Reina is an absolute must," Lawrenson wrote in his Liverpool Echo column.
"It would be wise as well, not always something I'd suggest, to follow what Chelsea did when they signed Mark Schwarzer. People raised their eyebrows when he signed because he was going to be nothing more than the third choice keeper.
"But he wasn't willing to sit on the bench and he pushed to be in the first team. Now, Liverpool have Brad Jones and considering he's 32 he hasn't played anywhere near the amount of games you'd have expected him to.
"One of the things about your number two is that he has to harbour ambitions of pushing the first choice keeper – otherwise what's the point?", the Reds legend continued.
"Simon Mignolet doesn't have competition and he needs it to improve his own performances. Ideally, Brendan should be looking at bringing in an experienced stopper. I'd rather have someone Mignolet is thinking 'he's coming to take my place' rather than thinking 'one day he would take my place'.
"Actively you'd continue to search for a younger keeper then perhaps loan him out but in the meantime experience is key. Personally I was sad to see Pepe go because I am a big fan.
"I really do think he is an outstanding keeper but on the plus side it does get his huge wages off the bill. You just hope that one doesn't come back to bite us but that's the risk all managers take with exits like that".