Reports: 34 British schoolchildren involved in 'fatal bus crash' in Belgium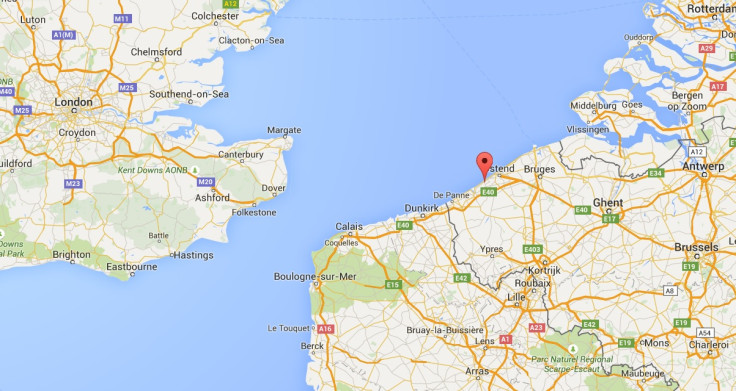 A coach carrying 34 schoolchildren from Brentwood School, as well as 6 adults and 2 drivers has crashed near the Belgium town of Middelkerke. The driver was killed and his colleague seriously injured. Three students and two teachers were injured and one is in intensive care. The remainder were able to walk away from the crash.
A spokesman for Brentwood School said: "A coach travelling to Cologne with thirty four first and second year pupils and six teachers from the School was involved in a collision with a bridge near Ostend in Belgium.
"All pupils walked off the coach and several pupils and teachers have been taken to local hospitals. One pupil is in intensive care receiving treatment for a head injury.
"We have informed all the parents of the thirty four pupils and the headmaster, Ian Davies, is holding a briefing for them at the School this morning.
"We have been informed that the driver was killed in the collision and his assistant has been severely injured. Our thoughts are clearly with his family and all the families of the pupils and teachers involved.
"Two senior members of staff have travelled to Belgium this morning, and as soon as we have more information we will inform everyone involved."
Early reports suggest the coach crossed the central barrier of the A18 (E40) motorway and smashed into the supporting pillar of a bridge.
The accident took place at 09:45 local time (08:45 BST), the BBC is reporting. The Foreign and Commonwealth Office (FCO) are aware of the reports and are investigating.
The coach belongs to Richmond Coaches of Lisburn and both drivers were from Northern Ireland. A spokesman told The Mirror it was an awful tragedy.
"I can confirm that it was one of our coaches. We are working with the authorities. Obviously it is an awful time for both families and the coach firm staff."
Middelkerke is in West Flanders between Ostend and Calais in France.
© Copyright IBTimes 2023. All rights reserved.