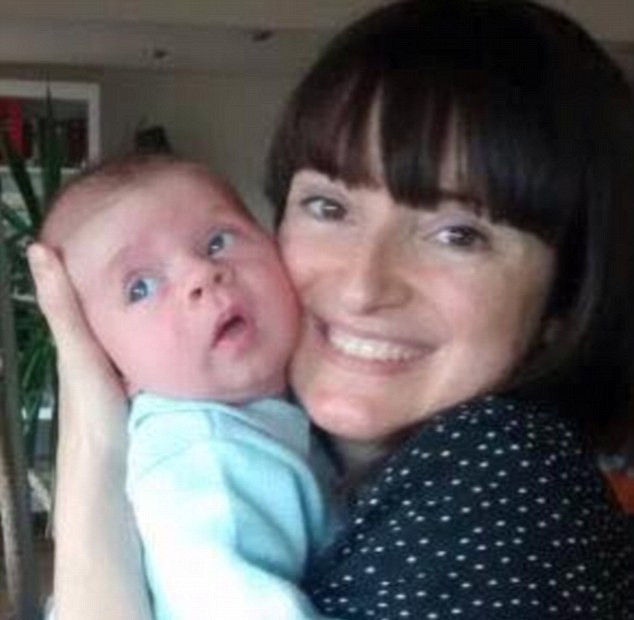 A picture has been released of the youngest victim of the Germanwings air crash; seven-month-old Julian Pracz-Bandres.
The British toddler was flying back from Spain with his mother, Marina Bandres, when the doomed Flight 4U 9525 from Barcelona, crashed near the town of Barcelonnette in the French Alps.
All 150 passengers and crew on board were killed in the tragedy. Julian was one of three British victims who died in the disaster in south west France.
A photo released by Ms Bandres's family in Spain shows the 37-year-old mother beaming with joy as she holds her young son to her cheek. Julian is pictured wearing a turquoise baby grow in the happy family picture.
They were returning to the UK after travelling to her family home in northern Spain to attend Ms Bandres's uncle's funeral this weekend. Julian's father, Ms Bandres's husband Pawel Pracz, had stayed behind in Manchester.
Following news of the tragedy, Mr Pracz said in a statement: "My wife Marina Bandres Lopez-Belio and our son Julian Pracz-Bandres were on-board the plane that crashed in the Alps yesterday.
"We have been living in Manchester for seven years. Marina was an editor and colourist, and we were both working in post-production for film and video. Marina was visiting her family in Spain for her uncle's funeral; she bought the tickets at the last moment, and decided to return to Manchester quickly as she wanted to return to her daily routine as soon as possible.
"I'm with my closest family in Manchester, and in close contact with our family in Spain at this very difficult time. We are devastated and would like to request that we be allowed to grieve in peace as a family without intrusion at this difficult time."
Ms Bandres's father has said she and her son were unable to get a direct flight back to the UK, so arranged to fly via Dusseldorf, which meant they boarded the doomed Germanwing Airbus A320 on 24 March.
Ms Bandres had been living in Manchester for seven years and married her Polish husband in her home town of Jaca, northern Spain, two years ago. She and her husband graduated in 2009 from a diploma course in TV and film production at Manchester's Futureworks School of Media.
The other two British victims of the crash have been named as Wolverhampton businessman and father-of-two Martyn Matthews, 50, and Paul Bramley, a 28-year-old student from Hull who was studying in Switzerland.
Mr Matthews was a manager for German electronics firm HUF UK in Tipton, West Midlands. He had been attending a one-day conference in Barcelona. 28-year-old, Paul Bramley been on a short holiday with friends in Barcelona before flying back to the UK via Dusseldorf to see his family.
His mother Carol said: "Paul was a kind, caring and loving son. He was the best son, he was my world."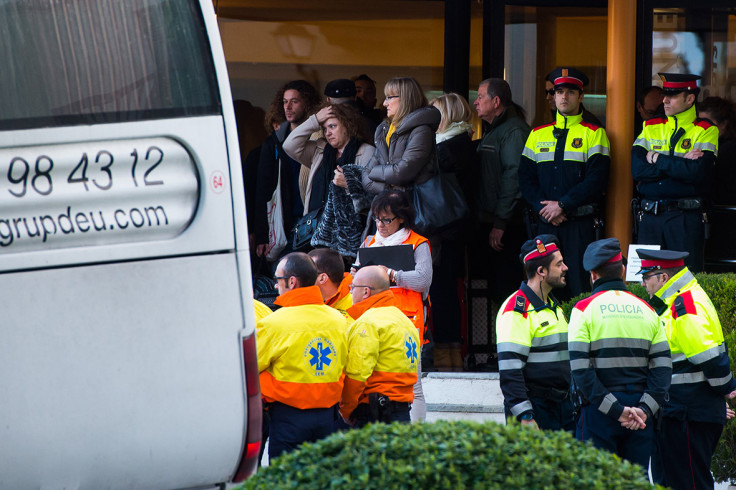 16 students on an exchange trip to Barcelona were also killed in the tragedy leaving their school in mourning. The year 10 students from the Josef Konig Gymnasium School were returning from an exchange trip with host families in the village of Llinars del Valles.
It emerged today that the plane's co-pilot deliberately crashed the plane after locking the captain out of the cockpit.
French prosecutor Brice Robin said the co-pilot - named as 28-year-old German Andreas Lubitz - used the flight managing system to put the plane into a descent, something that can only be done manually and deliberately.
Mr Robin said: "The intention was to destroy the plane. Death was instant. The plane hit the mountain at 700km per hour. I don't think that the passengers realised what was happening until the last moments because on the recording you only hear the screams in the final seconds," he said.
French police at the crash site said no one survived and it will take days to recover the bodies due to difficult terrain, snow and incoming storms.