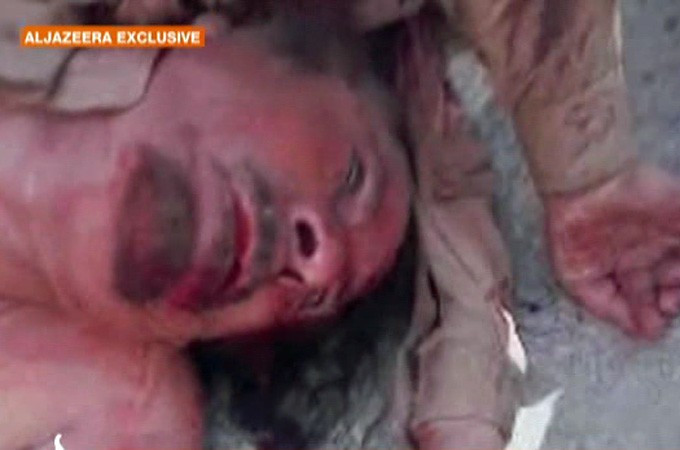 Reports of the capture of fugitive Libyan leader Muammar Gaddafi have rapidly gone viral, with different media saying the colonel is injured, in a critical condition or even dead.
News of Gaddafi's capture came as the National transitional forces took control of Sirte, the colonel's birthplace after two months of conflicts.
Reuters said National Transitional Council official Abdel Majid told of Gaddafi's capture over a telephonic conversation.
"He's captured. He's wounded in both legs ... He's been taken away by ambulance," the senior NTC military official told Reuters by telephone.
However soon after, Al-Jazeera reported the former leader is in a critical condition and reports coming from Libyan TV channels seem to suggest the leader has died.
Reuters has also said it received reports from NTC officials saying the colonel had died from his injuries.
News of Gaddafi's capture and medical condition have not been independently verified.
An NTC official also said that Abu Bakr Younus Jabr, the head of Gaddafi's armed forces, was killed during the capture of Gaddafi.
The news came shortly after NTC claimed capturing Sirte, Gaddafi's hometown, after weeks of fighting.